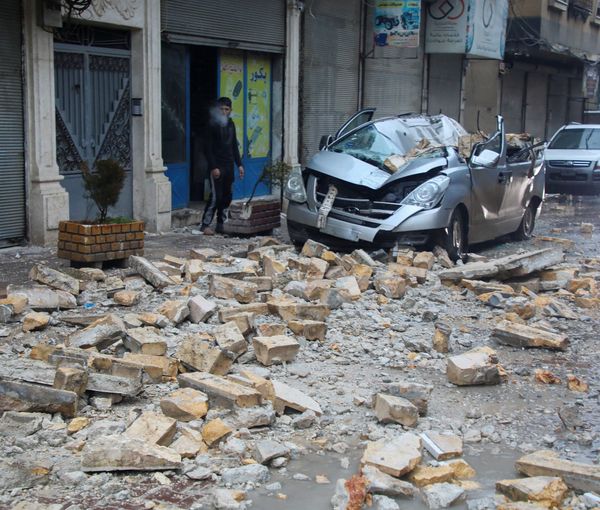 Iran Offers Aid To Syria's Aleppo After Large Quake In Turkey
Iran's Consul General in Syria's city of Aleppo pledged full support to the people in the wake of a magnitude 7.8 earthquake in Turkey, north of the Syrian border.
Early reports indicate hundreds of people have died in Turkey and in Syria and the number of casualties is increasing as search and rescue crews search destroyed buildings.
Salman Navvab Nouri is quoted by the official IRNA news website as saying "The Islamic Republic of Iran will be beside the people of Aleppo as it was in the past and all will deploy all its capacities to assist the victims…"
Israel has offered assistance to Turkey that has declared a high-level alert, requesting international assistance.
The government in Tehran has not yet issued a statement offering aid, but it is expected that Iran will focus any assistance on Syria, its regional ally.
Tehran might face a difficult political question if it commits large resources to Syria, since the victims of an earthquake in northwest Iran last week are still in a desperate situation, complaining of lack of shelter and food amid winter cold.
Most Iranians are also critical of the Islamic government's decade-old military intervention in Syria and the expenditure of tens of billion of dollars in the war.
The offer by the Iranian diplomat to help Aleppo comes as the city was mostly destroyed in 2015-2016 when Russia and Iran used overwhelming and indiscriminate bombardment to force Syrian rebels out of the area. Thousands of civilians died in the battle.