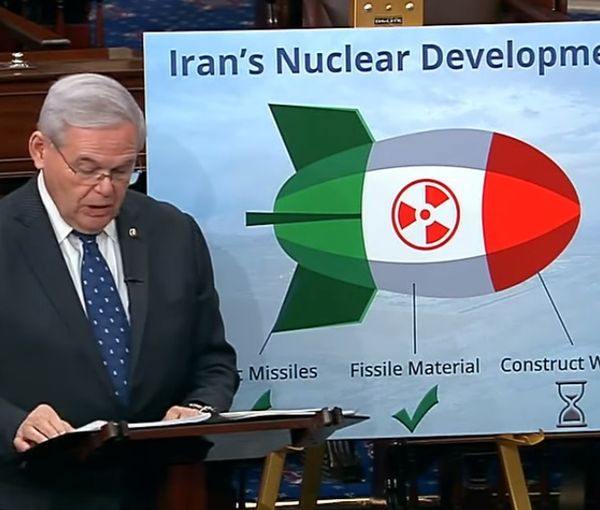 US Congress Planning More Bills To Support Iran Protests
Members of the US Congress are ramping up efforts to pass new legislation in support of Iranian protesters and sanctions on top officials for rights violations.
A bipartisan group of Senate Foreign Relations Committee members and others numbering at least 28 Senators are re-introducing legislation in support of protests in Iran.
In a statement issued January 26, US Senators Bob Menendez (D-NJ), Chairman of the Senate Foreign Relations Committee, Marsha Blackburn (R-Tenn.), Chris Coons (D-Del.), Jim Risch (R-Idaho), Ranking Member of the Senate Foreign Relations Committee, and James Lankford (R-Okla.) announced that the resolution will call on the international community "to continue publicly highlight and condemn the Iranian regime's crackdown since protests began…"
The resolution also urges the Biden administration "to strengthen international efforts to impose additional sanctions on officials and entities responsible for the violent suppression of demonstrations."
In more than four months of popular protests, Iranian security forces have killed around 500 people, wounded hundreds and arrested up to 20,000 others. The government also executed four detained protesters in December and many more either face the death penalty or charges that could end in death sentences.
On the same day that Senators issued their statement the House of Representatives overwhelmingly approved a resolution expressing solidarity with Iranian protesters.
The 420-1 rare bipartisan vote marked the latest round of international condemnations against Iran's government, which has deepened its isolation.
"It is vital that we in the US House of Representatives, a body that is among the greatest symbols of freedom and democracy around the world, stand with one voice to affirm our support for the brave Iranian people," Rep. Claudia Tenney, R-NY, said during floor debate Wednesday.
The Washington Beacon also reported Friday that according to its sources House Republicans and Democrats are joining forces to sanction Iran's Supreme Leader Ali Khamenei, who is the commander in chief of the armed forces, and other top regime officials for human rights crimes.
The legislation is dubbed the Mahsa Amini Act after the 22-year-old woman who was fatally wounded in hijab police custody in September and died in hospital. Her death triggered the anti-regime uprising by young people and women.
The Biden administration has imposed a series of sanctions on regime officials and entities since September, but sanctioning Khamenei directly for gross human rights violations will be a strong gesture for the international community and most Iranian who see him as the ultimate decider in the country.
It will also make more negotiation to revive the 2015 nuclear deal (JCPOA) more difficult, as Tehran will likely demand these sanctions to be removed before it agrees to curb its nuclear program.
Indirect talks that the Biden administration initiated in April 2021 have failed to revive the Obama-era agreement and some experts believe a new deal must be negotiated.
Republicans oppose resuming any negotiations with the Islamic Republic amid its killing of protesters and provocative moves, including supplying kamikaze drones to Russia for its war in Ukraine.
The Mahsa Amini Act was introduced in the previous Congress, but Democrats did not support the measure. Now, with Republicans in majority, the Washington Beacon says, "Democratic foreign policy leaders are lending their support to the bill."