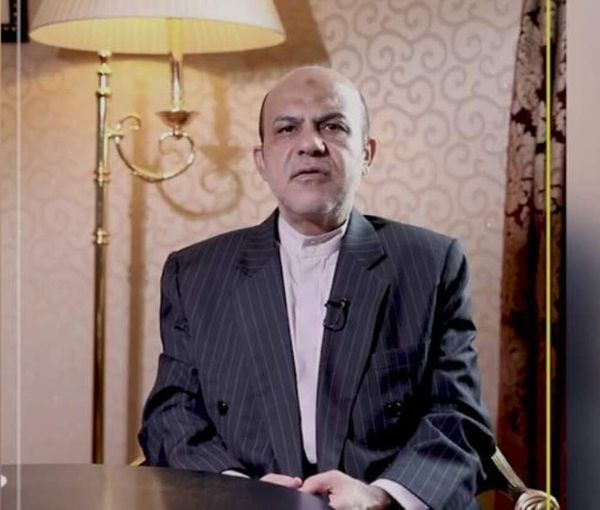 Iran Intelligence Says All Officials Approve 'UK Spy Execution'
Iran's intelligence ministry claims top officials were unanimous in the execution of British-Iranian Alireza Akbari earlier this month for "spying for Britain."
In a statement Friday, the ministry said there is no rift among top officials over the execution of Alireza Akbari, a former Iranian defense minister, on charges of "corruption on earth" and "extensive activities against the country's internal and external security" through espionage for the British government's spy agency. The statement claimed that "officials, media, and political groups" unanimously endorse the execution.
"The ministry resolutely announces that the country's officials and political groups loyal to the Islamic Republic may have differences over domestic issues (which is natural) but are united in their view over the wickedness of the British regime and its hostility against this country and people," the statement said. It also claimed that Iran had dealt a "great blow" to the British intelligence by executing their agent.
Akbari once served as deputy to current secretary of the Supreme National Security Council (SNSC), Ali Shamkhani, when he was defense minister in the government of the reformist President Mohammad Khatami (1997-2005).
The announcement of Akbari's execution led to strong Western condemnations and fueled already existing rumors about Shamkhani's power struggle with hardliner opponents and the possibility of his replacement. A source close to the Revolutionary Guards (IRGC) told Iran International that this was a move to weaken Shamkhani's position and oust him.
A day before the execution, Nour News, a website close to the SNSC, accused "radical circles" of "spreading rumors" and on January 16 published a statement by the defense ministry which said Akbari had never "served as a deputy minister" and had retired in 2002 as head of the ministry's Defense Research Bureau.
The ministry also blamed Britain for encouraging Akbari and using his weaknesses to lead him to treason and betrayal of his country. The ministry said Akbari had provided the British intelligence service with secret information over the country's military and missile projects, ways of circumventing sanctions, information on security, defense and political entities as well as Iran's nuclear scientist Mohsen Fakhrizadeh who was assassinated near Tehran in November 2020.
Before Akbari's execution, Iran's state media aired a program that included a video of his so-called "confessions" in which he said he was recruited by the British intelligence service that provided him with a laptop that would directly and securely connect to them, and helped him plan his escape from Iran, get a UK investment visa, and eventually, British citizenship.
Such taped 'confessions' by prisoners are routinely obtained by Iranian intelligence under torture, threats and pressures. It is also not clear if Akbari was an agent why he openly returned to Iran in 2019.
In the video, Akbari did not confess to involvement in the assassination but said a British agent had asked for information about Fakhrizadeh.
Akbari managed to smuggle an audio recording from Tehran's notorious Evin Prison where he was held for three years, often in solitary confinement, since his arrest in 2018. In the audio file he claimed to have been tortured physically and psychologically for 3,500 hours and forced to take psychedelic drugs to confess to crimes he had never committed.
"They broke my will, drove me to madness and forced me to do whatever they wanted,' he said in the audio file, claiming that pressures on him included pointing a gun to him and threatening to kill him.
The United States, Britain, and European Union have strongly condemned Akbari's execution and vowed not let Tehran's violence go "unpunished".