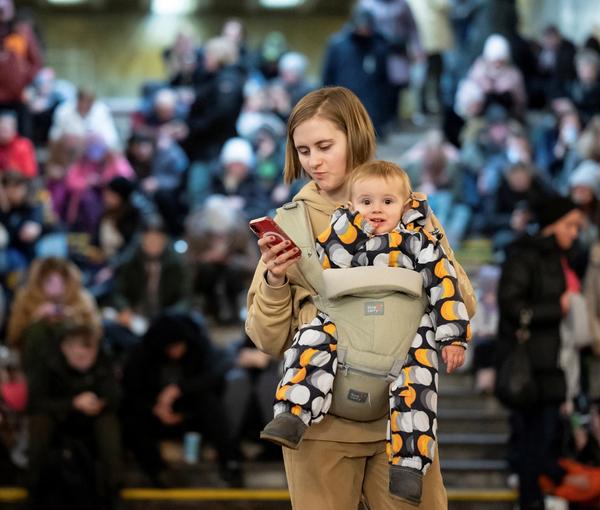 Ukraine Shoots Down 11 Iranian Drones In Latest Russian Barrage
As Russia launched its 10th large-scale missile attack on Ukraine Thursday, it also used Iranian-made drones to try to overwhelm Kyiv's air defenses.
Moscow fired 69 cruise missiles and an undetermined number of Iranian suicide drones. Ukrainian officials said that they had shot down 11 Iranian-made drones and most of the missiles.
Observers were anticipating a large-scale Russia missile attack to disrupt electricity and water for Ukrainians on New Year eve, but Ukraine's air defenses have substantially improved, and the damage Thursday seemed to be manageable.
Iran's delivery of hundreds of Shahed-131 and 136 drones to Russia has enraged the West that is assisting Ukraine to resist Moscow's invasion. Western officials have been citing Iran's weapons deliveries as one reason why they are not inclined to continue nuclear talks with Tehran.
Iran has claimed that it delivered the drones before the war, but it has not clearly denied their use in attacking Ukraine.
The United States is scrambling to try to "choke off Iran's ability to manufacture the drones" as US forces help "Ukraine's military to target the sites where the drones are being prepared for launch…," according to a source that spoke with the New York Times.
Russia's missile and drone attacks started in September targeting Ukraine's civilian infrastructure after its military campaign began to unravel. So far Ukraine has shot down 430 drones Russia has used in conjunction with the missile barrages. Most of these drones are believed to have been Iranian made.