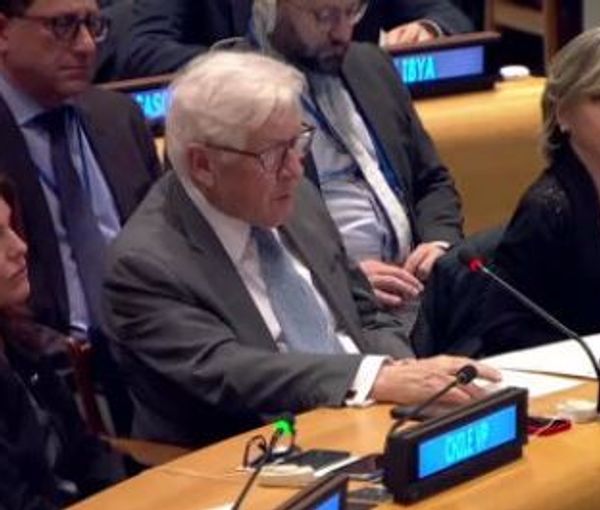 Islamic Republic Ousted From UN Commision On Women
The Islamic Republic was voted out from the United Nations Commission on the Status of Women (CSW) for policies contrary to the rights of women and girls.
On Wednesday, members of the UN Economic and Social Council (ECOSOC) adopted a US-drafted resolution to "remove with immediate effect the Islamic Republic of Iran from the Commission on the Status of Women for the remainder of its 2022-2026 term" over the regime's bloody crackdown on protests ignited by the death of a young woman in custody of hijab – or the so-called "morality" -- police.
"This vote is another sign of the growing international consensus on Iran and demands for accountability," US National Security Advisor Jake Sullivan said after the vote.
The Commission on the Status of Women (CSW) is the principal global intergovernmental body exclusively dedicated to the promotion of gender equality and the empowerment of women.
Out of the 54-member body, 29 members voted in favor of the resolution while eight voted against and 16 countries abstained. The Islamic Republic itself, Palestine, Syria, Cuba, China, Russia, Eritrea, Belarus, Zimbabwe, and North Korea voted to keep Iran in the body.
The vote was the first time in United Nations history that a country was expelled from the commission.
It was the second step against the Islamic Republic's violations of human rights during the current wave of protests. The first step by the United Nations to hold the Islamic Republic accountable for its crackdown on protesters was creating a fact-finding mission by the Human Rights Council. The Geneva-based UN Human Rights Council voted on November 24 to launch an independent investigation into the regime's deadly repression of protests that has killed around 500 civilians, including about 60 children.