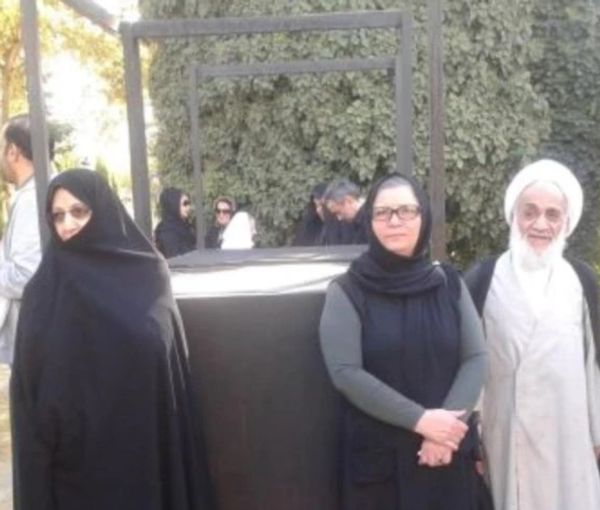 Khamenei's Sister Slams Brother's Brutality, Authoritarian Rule
Sister of Iran's ruler Ali Khamenei has condemned the "authoritarian rule" of her brother saying she hopes to see the overthrow of tyranny in Iran soon.
In an open letter published in Farsi and English on her son's twitter account, Badri Khamenei said the regime of Ruhollah Khomeini, the founder of the Islamic Republic, and Ali Khamenei his successor has brought nothing but "suffering and oppression" to Iranians.
She went on to say that the people of Iran deserve freedom and prosperity, and their uprising is legitimate.
"My brother does not listen to people's voice and wrongly considers the voice of his mercenaries... He rightly deserves the disrespectful and impudent words he uses to describe the oppressed," she added.
"As my human duty, many times I brought the voice of the people to the ears of my brother Ali Khamenei…But after I saw that he did not listen…I cut off my relationship with him," Khamenei's only sister told the public.
She further sympathized with the people, saying "I oppose my brother's actions and I express my sympathy with all mothers mourning the crimes of the regime, from the time of Khomeini to the current era of the despotic caliphate of Ali Khamenei."
She also called on the IRGC and Khamenei's "mercenaries" to lay down their weapons as soon as possible and join the people before it is too late.
Badri Khamenei's husband was a fierce critic of the regime, and her daughter was recently arrested for voicing her own criticism.