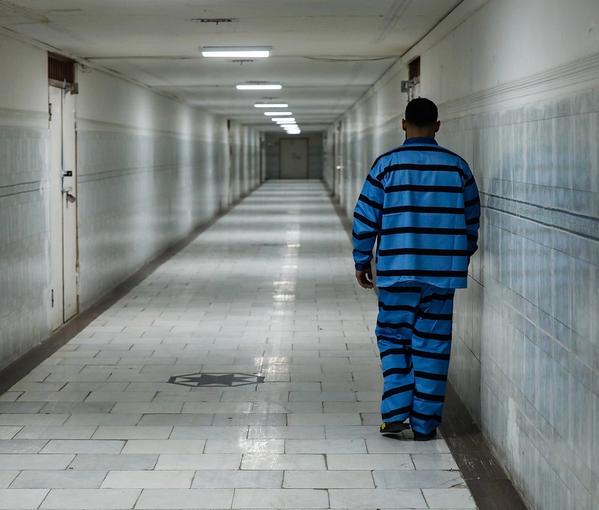 Iran Hangs Four Accused Of Working For Israel's Mossad
The Islamic Republic has executed four individuals and handed prison sentences to three others accused of working for Israel's Mossad intelligence agency and conduct kidnappings.
According to the official news website of the judiciary, Mizan Online, the four Iranians, identified as Hossein Ordoukhanzadeh, Shaahin Imani Mahmoudabad, Milad Ashrafi Atbatan, and Manouchehr Shahbandi Bojandi, were hanged early on Sunday. Ordoukhanzadeh – the alleged main link with Mossad – had been imprisoned in Greece between 2014 and 2017 for attempting to traffic humans from Turkey to Greece. 
"This morning, the sentences of four main members of the gang of mobsters related to the Zionist intelligence service were executed," read a statement by the judiciary, adding that their sentences were carried out four days after the Islamic Republic's supreme court upheld the penalty of capital punishment for "their intelligence cooperation with the Zionist regime [Israel] and kidnapping." There was no recourse to appeal after the decision on Wednesday, November 30, it added.
A combo photo of the executed individuals
According to the Wednesday ruling, three other defendants were sentenced to between five and 10 years in prison for crimes against the Islamic Republic's security, complicity in kidnapping and possession of weapons. 
All the seven individuals – whom the judiciary called "thugs" with previous criminal records -- allegedly received payment in cryptocurrencies and were guided by Israeli intelligence to buy weapons and equipment, do the abductions and interrogating them, engage in destroying public and private property, theft, kidnappings, and obtaining fake confessions. They allegedly received their instructions from a Mossad operative based in Sweden. They also received training on how to destroy evidence, evade security cameras, and swap vehicles, the judiciary claimed. 
Iran's state media claimed that the group was behind the kidnapping and interrogation of Iranian national Mansour Rasouli. Late in April, a short audio recording was published by Israeli media in which he said he was sent to Turkey by the Revolutionary Guards (IRGC) to establish an operational network, assassinate an Israeli diplomat in Istanbul, a Germany-based US general, and a journalist in France. The audio recording surfaced hours after Iran International's report of the alleged Iranian triple assassination plot. Israeli television channels including Channel 12 which broadcast the recording, without providing a source according to The Times of Israel, claimed it was made by Mossad operatives posing as Iranian secret service at Rasouli's home in Tehran but did not hold him after the interrogation. In another video aired by Iran International in May, Rasouli said he was abducted and coerced to make false confessions.
In another case, Israel's Mossad captured a senior IRGC official on Iranian soil and interrogated him about weapons shipments to Iran's proxies. Late in July, Iran International obtained video footage of the interrogation in which a man introducing himself as Yadollah Khedmati, deputy commander of the Revolutionary Guards (IRGC) Logistics, says he regrets his involvement in shipping weapons to Iran's proxy groups in Syria, Iraq, Lebanon, and Yemen and urges other IRGC officials to avoid engagement in such activities. 
According to a source, Khedmati served as the deputy to Brigadier General Ali Asghar Nowrouzi, the IRGC's Logistics commander who is known as a close associate of the former commander of the IRGC's Qods Force, Ghasem Soleimani. Soleimani was killed by the US in Baghdad in January 2020.
Khedmati also told his interrogators about Nowrouzi's connections with Fars Air Qeshm cargo airline. The airline has been accused of transporting weapons for Hezbollah during the civil war in Syria. A source who had spoken to Iran International on condition of anonymity said Mossad agents had released Khedmati unharmed after the several-hour-long interrogation at an unspecified time and place.