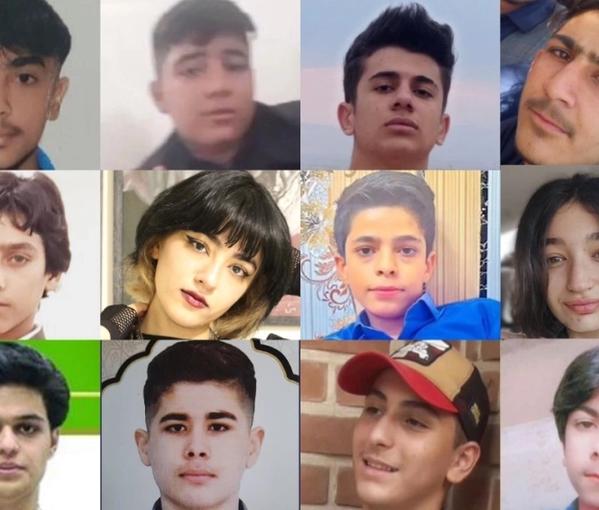 Number Of Minors Killed In Iran Protests On The Rise
The number of young and underage protesters killed in Iran's nationwide uprising by government security forces continues to increase.
Based on reports received by Iran International, Mohammad Hossein Kamandlou, 17, was killed on November 22 in Moshiriyeh neighborhood of Tehran and his funeral took place under strict security measures.
Activists say Arshiya Imamqolizadeh Alamdari, 16, who was detained for 10 days and charged for grabbing and tossing the turban of a cleric in Jolfa in East Azarbaijan, committed suicide just two days after being released.
Reports have also indicated that Maedeh (Mahak) Hashemi, 16, was killed by batons strikes in Shiraz Thursday, and her body was buried in the presence of security forces.
An human rights organization Hengaw based abroad reported that Reza Kazemi, 16, from Kamyaran in Kordestan province succumbed to injuries he received when security forces shot him during protests.
Masoud Dolatshahi, 38, who was shot in the chest in the Saadat Abad neighborhood of Tehran on November 20, also died on Monday.
Meanwhile, Mohammad Jaafar Ghaempanah, a cornea specialist, said in a video that hundreds of protesters have lost their eyes due to being hit by pellets from shotguns used by police and plainclothesmen.
On Friday, 140 ophthalmologists in a letter to the head of the Iranian Ophthalmology Association warned that many citizens have lost their vision by pellets and paintballs.
Previously, Jalal Mahmoodzadeh, an MP, said at least 105 people have been killed in Kurdish regions in the past month based on unofficial reports.