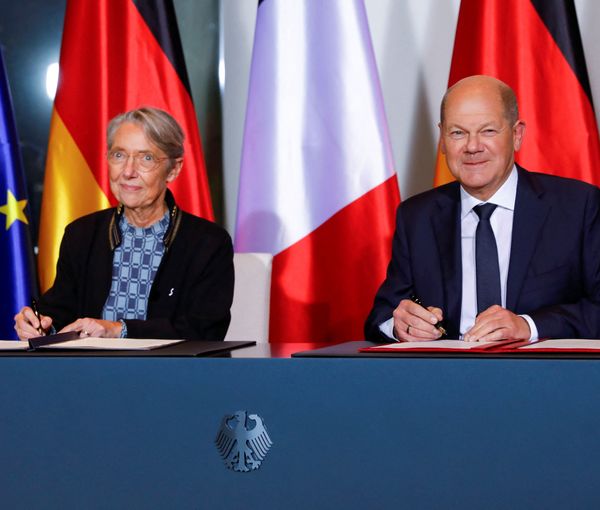 Germany Says Iran Should Not Get Nuclear Weapons And Missiles
German Chancellor Olaf Scholz has said all measures should be deployed to prevent Iran from becoming a nuclear power, amid a deadlock in talks with Iran.
Negotiations to revive the 2015 nuclear agreement known as the JCPOA stopped in August after the United States rejected demands by Iran.
Scholz said that "everything must be done to ensure that Iran does not get nuclear bombs and also no carrier rockets with which it can transport them."
Following a meeting with French Prime Minister Elisabeth Borne, German Chancellor Scholz said in Berlin Friday that both countries want to further strengthen their cooperation in face of the energy crisis.
They had signed a joint declaration to this effect.
Germany already exports electricity to France and receives gas supplies in return, Scholz said, which will now be expanded further.
Scholz underlined the "exceptionally close and rich" ties between the France and Germany, adding that the two countries are also working closely together in many other areas, such as the ambitious joint advancement of the European Union's climate policy.
In view of the uranium enrichments in Iran, Scholz stressed that Europe's goal remains to prevent the country from becoming nuclear-armed.