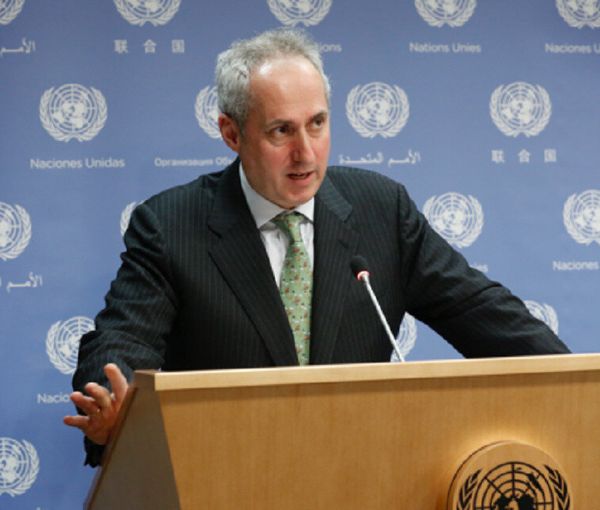 UN Finds Iran's Violence Against Children 'Unacceptable'
Spokesman for the UN Secretary-General António Guterres condemned the Iranian government's killing of children, saying any sort of violence against children is completely "unacceptable and unexplainable."
Stéphane Dujarric told Iran International's correspondent that the UN continues to remain "concerned about the reports of fatalities, including women and children, as related to large scale protests," referring to the high number of casualties among children amid the ongoing uprising sparked by the death in custody of 22-year-old Mahsa Amini.
According to rights groups inside and outside Iran, at least 28 children have been killed in protests that have swept Iran since mid-September, with hundreds more mostly detained in adult prisons.
Dujarric also echoed remarks by UNICEF head Catherine Russell, calling for the protection of children and adolescents amid Islamic Republic's crackdown on popular protests. 
Expressing concerns about Iran's excessive use of force against protesters, he said that "it's important that the security forces refrain from using disproportionate force to avoid any further casualties." 
He also called on the Islamic Republic's authorities to "listen to the legitimate grievances of the population especially and including in respect to the rights of women." 
Voicing willingness "to engage and hold dialogue with the protesters," the UN spokesperson said, "We encourage all good faith efforts to that end." 
He also reiterated calls "to respect human rights, including the right to freedom of expression, the right to peaceful assembly and the right to freedom of association," and also underlined the need for accountability.