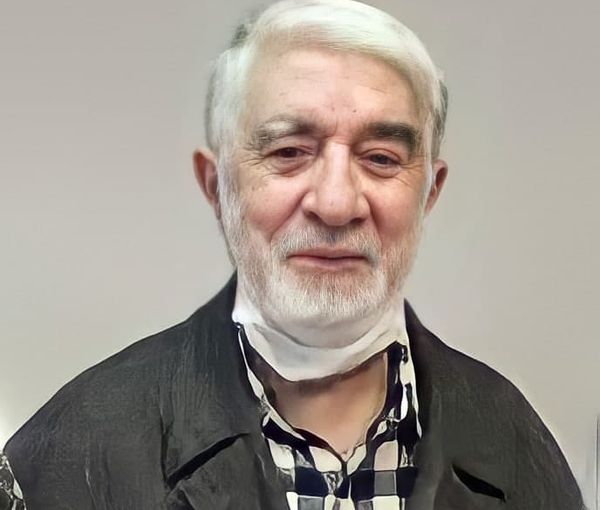 Iranian Dissident Figure In House Arrest Calls On Military To Support Nation
Iranian dissident figure Mir-Hossein Mousavi has expressed support for the current protests across Iran, calling on the military to stand behind the nation. 
Mousavi, who has been under house arrest since February 2011 as one of the leaders of the protests in 2009-2011 known as the Green Movement, issued a statement Saturday addressing the military forces, "I hope you will be able to stand on the side of the truth, on the side of the nation."
"No one has the right to stand in front of the nation as a blind agent," he said. 
Mousavi (Musavi), 81, was Iran's Prime Minister from 1981 to 1989. He was a candidate in the disputed presidential election in 2009 and challenged the results leading large protests for months before he was arrested and put under house arrest without a trial. His wife Zahra Rahnavard and another candidate Mehdi Karroubi suffered a similar fate as all three were accused of "sedition" against the regime. He was put under house arrest after he and his wife urged their supporters to organize demonstrations in support of uprisings in the Arab world in February 2011.
His statement has been met with conflicting responses from Iranians -- who have been holding daily demonstrations across the country since mid-September, when 22-year-old Mahsa Amini was killed in custody of hijab police – as the new wave of protests is essentially different from earlier ones.
The current protests are against the entire Islamic regime, which was not the case for Mousavi's Green Movement in which people were seeking reforms.