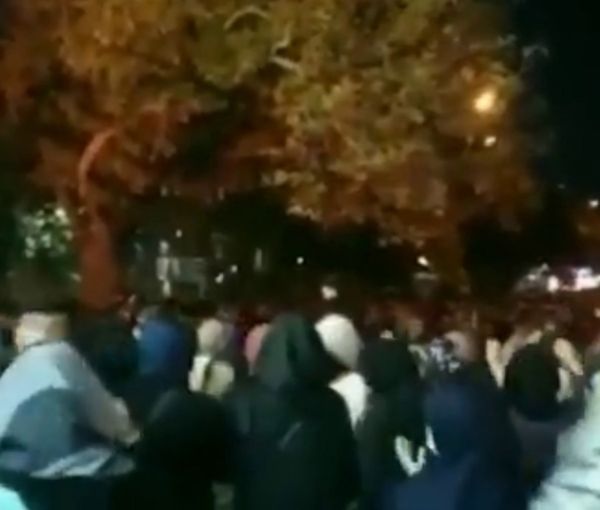 Water Protests In Iranian City Continue For Second Night
Protests by residents of Iran's western city of Hamedan, an ancient capital, continued for the second night over a lack of water in the past ten days. 
Videos and photos surfaced on social media showing people chanting slogans against the government and authorities' incompetence for their mismanagement of the water resources in the province. 
Protesters gathered in front of the governor's office and some iconic landmarks in the city, carrying placards and empty bottles while security forces – backed by special anti-riot forces -- were trying to disrupt the gatherings. Some clashes were also reported during the police standoff with people. 
The crisis which has seriously affected the everyday lives of the majority of the city's nearly 600,000 population, has been attributed to the critical depletion of the water in the Ekbatan Dam reservoir, with zero inflows.
The popular protests against the government's inefficiency in water supply have also been reported in the city of Kazeroon (Kazerun) in southwestern Fars province.
Iran's Energy Minister admitted on Wednesday that the main problem of water tensions in Iran is the government's negligence in building water supply infrastructure, whereas Hamedan's governor had blamed the farmers for the water crisis.
Earlier in the month, a large group of people in the city of Shahrekord in Chaharmahal-Bakhtiari -- a traditionally water-rich region in the Zagros mountains -- held a protest rally after nine days with no drinking water.
In recent years, many cities across the country were scenes of massive protests against the authorities' mismanagement of water resources or harmful dam building and politically motivated diversion of rivers that have devastated agriculture and drinking water sources, while the Iran has been suffering from drought for at least a decade.