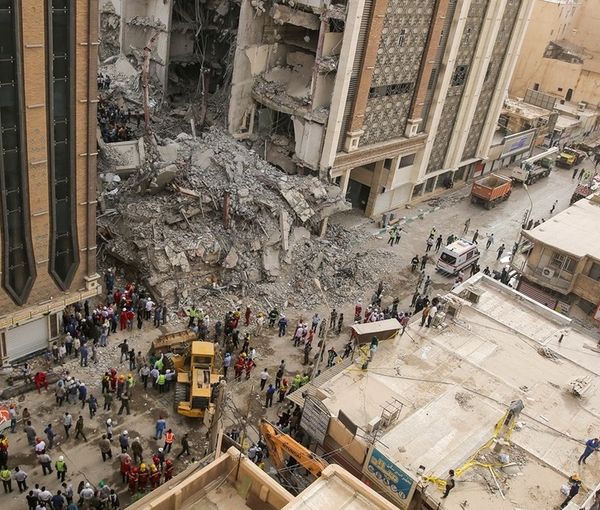 Doctor Who Refused To Cooperate In Deadly Building Collapse Coverup Dies
A physician who reportedly refused to cooperate in an alleged coverup following a deadly building collapse that killed scores of people in southwestern Iran has died mysteriously.
When a newly built high-rise building collapsed in the south-western city of Abadan on May 22, authorities first announced the arrest of its owner, but a day later they claimed he had died in the incident. The public did not believe the claim and many said that he escaped and corrupt officials who had allowed to him to violate building regulations, wanted him to disappear.
Officials reportedly introduced a badly mingled body to a local hospital demanding that Dr. Payvand Allameh pronounce the dead person as the owner of the building, but he refused to do that finding no conclusive evidence.
A month after the incident, Allameh died instantly after falling from the balcony of his eighth-floor apartment, raising fresh suspicions about foul play. 
The head of Abadan University of Medical Sciences, Mohammad Mohammadi, said on Friday night that his death is being investigated, while some news agencies in Iran reported suicide as the cause of his death. 
The bodies of more than 40 victims of the collapse were recovered but an equal number of people were reported missing. Soon after the collapse it became apparent that the owner and builder of the building, Hossein Abdolbaghi, was a powerful and politically well-connected businessman who had disregarded regulations and building codes, being backed by officials, who might have had their own financial interests.
Journalists and social media users accuse authorities of covering up his escape by claiming that he died in the incident.
The collapse of the building led to protests in Abadan as well as in several other cities across Khuzestan who took to the streets to demand accountability.