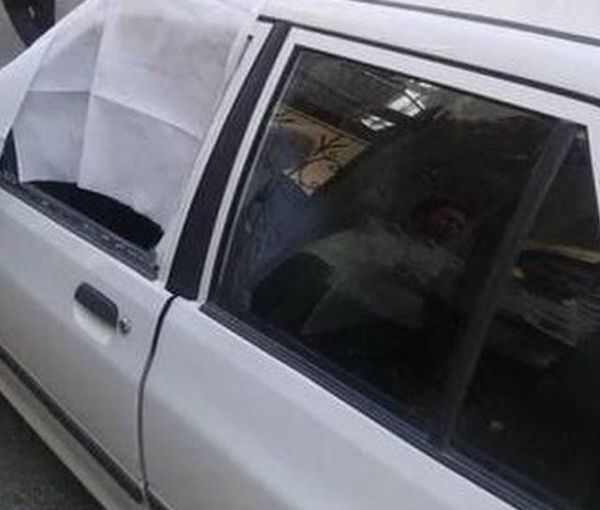 Exclusive - Slain IRGC Officer Organized Attacks Against Israel: Source
The IRGC official killed by gunmen in Tehran Sunday was responsible for recruiting operatives for terror attacks against Israelis, an informed source has told Iran International.
The source, a European security official, who spoke to Iran International on condition of anonymity said Hassan Sayyad-Khodaei who was shot in front of his house in Tehran in broad daylight Sunday had been involved in a number of terrorist operations against Israelis in three continents including Asia, Europe, and Africa including an attack in the Indian capital, New Delhi, on February 13, 2012.
The intelligence source also told Iran International that Sayyad-Khodaei tried not to attract attention to himself as an intelligence agent and avoided wearing the IRGC uniform. According to the source, Sayyad-Khodaei who went by the alias Shekarchi was fluent in regional languages including Turkish, Kurdish, and Arabic.
"Sayyad-Khodaei was responsible for the work on the ground when the Qods Force's secretive Unit 840 tasked him with carrying out missions," the source said.
In the 2012 New Delhi attack, the explosion of a magnetic bomb attached to the car used by the wife of Israel's defense attaché wounded her and his driver.
Israeli and Indian media at the time said a motorcyclist had placed the explosive device on the vehicle and pointed out that the attack resembled some of the attacks that had killed four of Iran's nuclear scientists between 2010 and 2012.
Two of the attacks on Iran's nuclear scientists were carried out with magnetic bombs attached to their cars.
Yoram Cohen, then chief of Israel's security agency Shin Bet, also accused Iran of trying to take revenge for covert operations, including the assassinations of its nuclear scientists.
On the same day as the New Delhi attack in 2012, other operations against Israeli targets, allegedly by Iranian agents, were uncovered and aborted in Tbilisi, Georgia, and several Central Asian countries.
Then prime minister of Israel, Benjamin Netanyahu, immediately blamed Iran for the bombs aimed at Israeli Embassy personnel in the Indian capital, New Delhi and Tbilisi.
Two days later, on February 14, a series of explosions against Israeli diplomats occurred in Bangkok, Thailand, for which the Thai authorities blamed Iranian nationals. One of the suspects, Saeed Moradi, was seriously injured before the operations were carried out when the bomb meant for the attack exploded at his rented house and injured him. He sustained further injuries during a standoff with the Thai police when a grenade he threw at the police bounced off a tree and severed both his legs.
Moradi was convicted in court for attempting to kill an Israeli diplomat and was sentenced to life. Moradi and his two co-conspirators were freed from Thai prison in November 2020 in exchange for Kylie Moore-Gilbert, an Australian-British prisoner in Iran. They received heroes' welcome upon their arrival to Tehran.
"The Qods Force chose individuals without any connection to the IRGC for these operations. They were civilians who had not had proper military training. Sayyad-Khodaei was responsible for establishing contact with criminals including drug traffickers to carry out such operations on its behalf," the source told Iran International.
He added that Mansour Rasouli, who was reportedly interrogated by the Mossad a year ago inside Iran, was among the individuals recruited by Khodaei to kill Israelis and others in countries including Turkey and Germany.
On April 30, Israeli media, including Channel 12, released an audio recording with the photo of a man introduced as Iranian national Mansour Rasouli, 52, who they claimed the Mossad had interrogated inside Iran. Israeli media did not provide a source for the audio file that they said Mossad operatives posing as Iranian secret service recorded at Rasouli's home in Iran.
The recording surfaced hours after Iran International's report of an alleged Iranian triple assassination plot. Iran International's diplomatic sources had said a member of the IRGC'S Qods Force had been detained in an unnamed European country for assassination plots in Germany, France and Turkey.
In an audio tape released in early May, a man who introduced himself as Rasouli claimed he had been taken by unknown agents and been coerced to make the confessions in the audio recording.