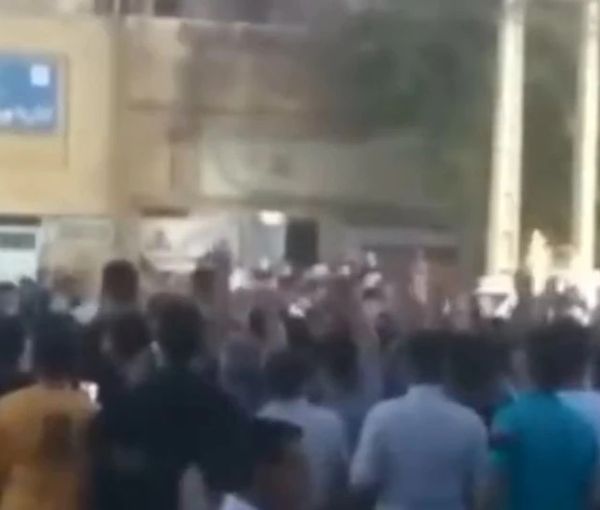 Protests In Iran Spread To Several Cities Thursday Evening
Protests triggered by rising food prices in Iran spread to several regions and cities Thursday evening, as people chanted anti-government slogans and lit fires.
Since last week when the government stopped a key import subsidy, effectively raising bread and other food prices, protests have been taking place in the southwestern oil-rich Khuzestan province. But Thursday, the unrest spread elsewhere in mostly western Iran.
Early reports and some video evidence shows security forces used force in some instances against peaceful protesters marching in the streets and chanting against rising prices and government leaders. In some instances sound of firing tear gas and weapons is heard in videos shared by citizens.
Protesters in Shahre-Kord shouted slogans against President Ebrahim Raisi and voiced solidarity with the people of Khuzestan. They also chanted praises for Reza Shah, the founder of the Pahlavi Dynasty and the leader who began modernization in Iran almost a century ago.
Reza Shah's grandson, exiled Prince Reza Pahlavi has issued a statement supporting the protesters.
In Andimeshk, Dorood, Izeh and elsewhere protesters shouted slogans against the Supreme Leader Ali Khamenei and other senior officials.
Pundits in Iran predicted the unrest in the past one week as prices suddenly jumped. Some have said that if nationwide protests start, they will be much more intense than in November 2019 when security forces were ordered to fire on protesters killing at least 1,500 people.