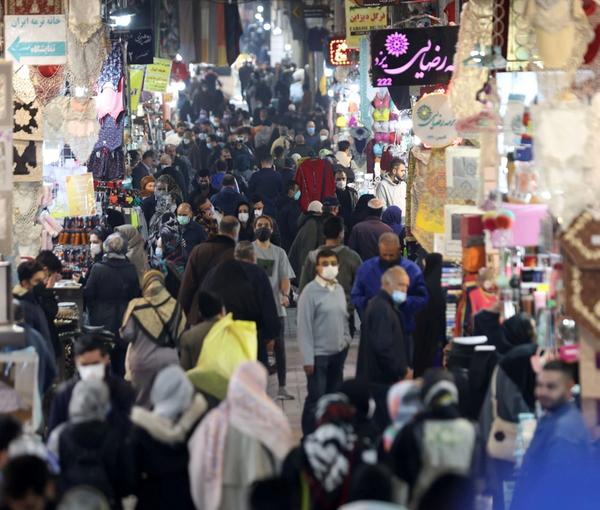 Economic Chaos Continues In Iran As Prices Rise And Currency Falls
Economic chaos continued in Iran on Wednesday, as the government raised more prices, and the rial declined to its lowest point against the US dollar in 2022.
In addition to bread, the cost of four other essential food items increased in Iran due to the removal of import subsidies, but Interior Minister Ahmad Vahidi said nothing else should be sold at higher prices.
In a televised interview aired at midnight Wednesday, Vahidi wearing Revolutionary Guard uniform, said foodstuff producers and retailers will not be permitted to increase the price of anything other than chicken, eggs, oil and dairy products. He also warned transportation companies and drivers that they will also not be allowed to increase the cost of their services. He added that government agencies in charge of market regulation will be invested with extraordinary powers to act against those who do not comply.
Iranian officials have frequently issued orders to producers and retailers to keep prices steady, but this has been more for public consumption than a serious measure to control the market.
The Iranian rial broke the 300,000 threshold to the dollar on Wednesday. The falling national currency is a serious warning to the government, as it would accelerate inflation by making imports more expensive. The government will be forced to print more money to discharge its financial obligations and this in turn will fuel even more inflation.
Last week the government announced that it would no longer allocate cheap dollars to flour imports which resulted in soaring bread prices, and economic chaos in the markets.
Admitting on Wednesday that the new measures may cause disruption in supply, Reza Fatemi-Amin, minister of industries, mines, and commerce tried to reassure Iranians that there was sufficient supply of all commodities and told them to avoid "panic-shopping".
President Ebrahim Raisi announced Monday that his government has begun the process of removing import subsidies for basic foods, animal feed, and medicine. He also confirmed that his government will pay cash assistanceto most Iranians as compensation, which will cost around $900 million a month.
The cash-strapped government decided to stop import subsidies for basic foodstuffs, animal feed and medicines late last year, which was costing the treasury up to $20 billion according to latest estimates by officials.
Many, including lawmakers, have opposed the hasty removal of the import subsidies, which they say is necessary nevertheless, and criticized the government for lack of a clear and cohesive plan to implement what it calls "a major economic surgery".
The $10-billion annual cash assistance that the Raisi government is planning to pay means printing more money and higher inflation. The country is already grappling with an annual inflation rate of above 40 percent and food prices have skyrocketed in the past twelve months by more than 60 percent.
The Food Safety Taskforce of the Ministry of Agriculture on Tuesday increased the prices of chicken, oil, eggs, and dairy products by almost 50 percent. It is not clear when the new prices will come into effect, but the expectation has already caused chaos in the market.
Despite Raisi's assurances that people will not be hurt by the new measures, many are worried that rising food prices will spread to other areas and raise the cost of services and housing even further.
Supreme Leader Ali Khamenei did not refer to the massive price increases in a speech to workers Monday, but he reaffirmed his support for the Raisi administration and its economic policies.