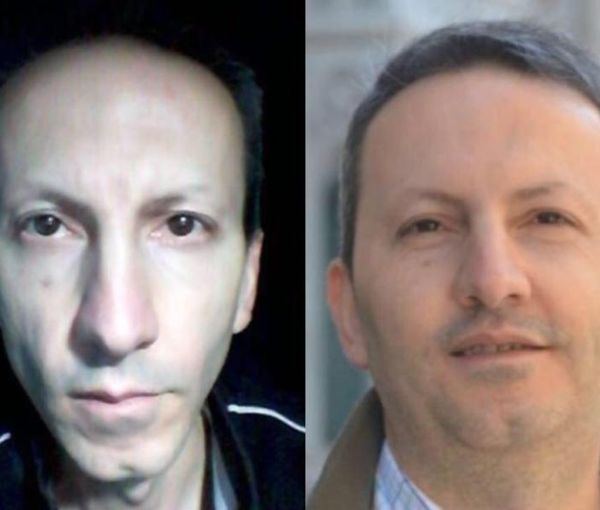 Iran Pressures Sweden By Threatening To Execute Dual-National
The death sentence of a Swedish-Iranian scientist jailed in Iran will be carried out in the next two weeks, ISNA news agency in Tehran reported on Wednesday.
The text published by ISNA is in quotation marks, meaning that someone else provided the wording. It says that Djalali, was found guilty of "espionage for the Zionist regime" and his death sentence has now been confirmed by the Supreme Court.
Ahmadreza Djalali (Jalali) was arrested when he accepted an invitation by a university to visit Iran in 2016. Authorities accused the researcher of espionage – a charge they often use against foreigners and dual nationals that they want to hold as a bargaining chip. Later, Djalali was sentenced to death as Iran tried to ramp up pressure on European countries to free individuals arrested for terrorist activities or on violations of human rights.
The ISNA text also refers to one of these individuals, Hamid Nouri, who was on trial in Swedenuntil this week, saying that his arrest was meant to put pressure on Iran to release Djalali.
Sweden arrested Nouri, now 61, upon his arrival in Sweden at Stockholm Airport in 2019 and in August 2021put him on trial over the mass execution and torture of political prisoners at Gohardasht Prison in Iran in July and August 1988.
Hamid Nouri, facing life sentence in Sweden for role in killing political prisoners
Most of victims were linked to the opposition group Mujahedin-e Khalq Organization (MEK) but there were also some with links to leftist and secular groups.
Nouri is the first person ever put on trial for the executions carried out on the basis of a fatwa by Iran's then-supreme leader, Ayatollah Ruhollah Khomeini.
Swedish prosecutors who produced dozens of witnesses against Nouri, have demanded life imprisonment for him. The last session of his trial ended this week and a verdict will be announced in July. The news about Djalali's impending execution coincides with the conclusion of Nouri's trial.
Iran has a 43-year history of taking foreigners hostage to put pressure on European countries and the United States, either for financial reasons or to secure the release of individuals arrested in the West for illegal activities benefitting the Islamic Republic. On many occasions, prisoner swaps have taken place. Djalali's case seems to be one of those instances when Tehran wants to use him to free Nouri or get a reduced sentence for him in exchange for not executing Djalali.
The ISNA text also alleges without any evidence that Nouri was arrested in Sweden at the behest of Israel to secure the release of "its spy", Djalali.
The Swedish Iranian detainee has insisted he is innocent and was forced to confess to espionage under torture. His health has deteriorated in long months of solitary confinement, torture and assaults by prison guards.