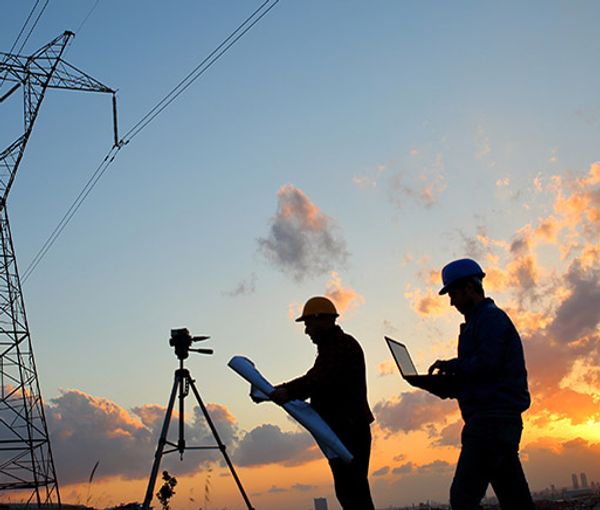 Iran Falling Behind In Power Generation Due To Inadequate Investment
Iran added only 1.2 gigawatt (GW) to its power generation capacity last fiscal year despite a projected 3.5-GW growth plan, Energy Ministry reported April 13.
This is the third consecutive year that Iran fails to realize its annual electricity growth plan, falling behind consumption that is quickly increasing because of extremely low prices. The government in control of the energy sector provides up to $60 billion a year in this indirect subsidy to people and businesses.
Last summer - during peak demand season- Iran faced a huge electricity deficit and long-lasting power outages throughout the country.
It needs at least 5 to 7 percent electricity generation growth annually to address the increase in domestic demand.
Energy Ministry's report indicates that Iran's electricity exports declined by around 40% last year and its imports rose 5%.
Lack of investment in expanding power generation capacity and natural gas production are the main reasons behind the power shortage. Only the gas sector needs $40 billion to increase production and keep up with demand.
The lion share of power generation decline came from hydro-power plants, which experienced a 36% decline in power generation during last Iranian year due to severe droughts. The hydro-power plants generated only 15 terawatt-hours (TWh) of electricity during last fiscal year, plunging from 31 TWh in 2019.
Pollution in Tehran on November 30, 2021
On the other hand, the country's nuclear electricity generation has also declined from above 7.5 TWh in 2017 to only 4.4 TWh last year, or about 1.4% of the country's total power generation.
Iran on average has 300 sunny days annually, but its renewable energy sector hasn't been developed yet. Wind and solar power generation have only 0.5% share of total power generated domestically.
Thermal power plants had above 90% share in the country's 324-TWh electricity generation last year, but regarding the huge gas deficit in cold months, they had to burn billions of liters of polluting mazut and diesel in power sector.
This can be deducted from the fact that the country became a net diesel importer this winter for the first time in more than a decade. But the government managed to prevent widespread power cuts, unlike the winter of 2020-2021 when large cities had serious power shortages, leading to protests.
Liquid fuels consumption in power sector has led to serious air pollution in big cities, and this was another reason to trigger protests in January 2021.
The Iranian government has not published the liquid fuels usage in power plants during last year (March 21-2021-March 20, 2022), but in 2020 it consumed 6 billion liters of mazut and 11 billion liters of diesel, or 60% more than in 2018.
Electricity generation in Iran needs around 220 million cubic meters of gas per day, while in January 2022 deliveries declined to 100 million cubic meters.
Iran's gas production is gradually falling due to years of government inability to invest in gas fields and acquire Western technology.
Meanwhile, burning mazut, a heavy dirty fuel leads to extremely harmful air pollution. The global air quality monitoring company IQAir put Tehran as the most polluted city in the world on April 8, with a "very unhealthy" average real-time air quality index of 236.