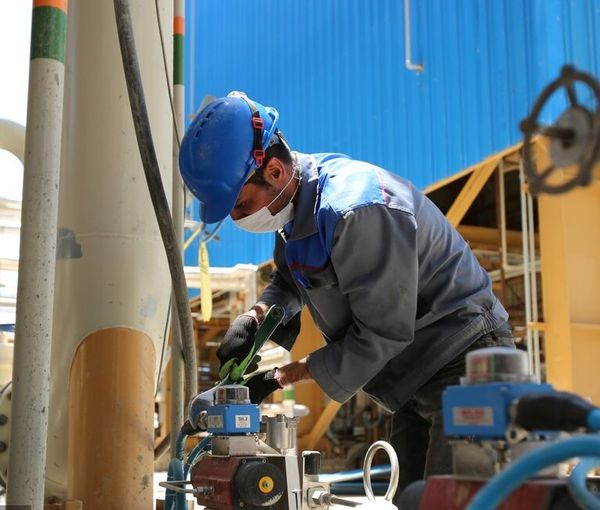 Oil Minister Says $160 Billion Needed To Keep Iran Energy Self-Sufficient
Iran needs $160 billion of investments in its oil and natural gas industries in the coming years, to avoid becoming a net importer, the oil minister has said.
Javad Owji told a budget planning meeting on Sunday that because of lack of investments in the past, the country is now faced with a stark choice – invest $160 billion in its oil and gas sector or face declining output and eventually imports of fossil fuels.
Iran's government is in the process of drafting the budget for the next Iranian year that starts on March 21, 2022, amid a serious shortfall of revenues. In the current year the budget had a 50-percent deficit or the approximate equivalent of one year's full oil export revenues. But because of US sanctions, Iran sells much less oil and has little cash income for what it can ship in illicit ways.
The oil minster cannot hope to receive any major financing from the government given the dire financial and economic conditions. In fact, Iran failed to make the needed investments to modernize exploration and production even during the years of very high oil prices from 2005-2014, when it is estimated the country netted more than $700 billion dollars in oil revenues.
Iran's oil minister Javad Owji. FILE PHOTO
The main reason for Iran falling behind is its closed political and economic system, which is not conducive to foreign investments, cooperation and technology transfers. Iran's constant confrontation with the West and disputes over its nuclear program that had secret elements prompting alarm, left the oil industry in isolation.
The clerical regime, increasingly dependent on the will of its Supreme Leader Ali Khamenei also has a strong inward-looking and anti-Western ideology.
Mohsen Khojastepur, general director of the Iranian national oil company said last week that if investments in the gas industry are not secured Iran will become a net importer in the coming years.
Iranian officials have been warning of inadequate natural gas production that cannot keep pace with consumption this winter and have warned people of widespread blackouts.
Fararu news website in Tehran has confirmed that the natural gas crisis is the result of insufficient investments and lack of technology that only a handful of Western energy giants can provide. Just to maintain current production, Iran needs to invest up to $50 billion in its gas fields, especially in the Persian Gulf offshore South Pars reserves shared with Qatar.
It will not be easy for Iran to make up for the lost time. Even if there is an agreement in nuclear talks, US sanctions are lifted and Iran's oil exports reach 2.5 million barrels a day, with current prices it can hope to have gross export revenues of around $65 billion annually. But lack of efficient planning and management in addition to years of sanctions have left a very big economic hole in the country, which would takes years to fill.
One more factor can also contribute to Iran becoming a net energy importer – rampant consumption because of huge energy subsidies the government provides, estimated to be around $45 billion a year. Both electricity and fossil fuels are heavily subsidized, which encourage wasteful consumption. Gasoline is now sold at around 20-40 US cents a gallon, to give an example.
This has gone on for decades and it is a risky political proposition for the government to eliminate the subsidies. When it raised prices to the current level from even a lower price two years ago, nationwide unrest broke out and security forces using military ammunition killed hundreds of protesters, destroying the last vestiges of the regime's legitimacy.