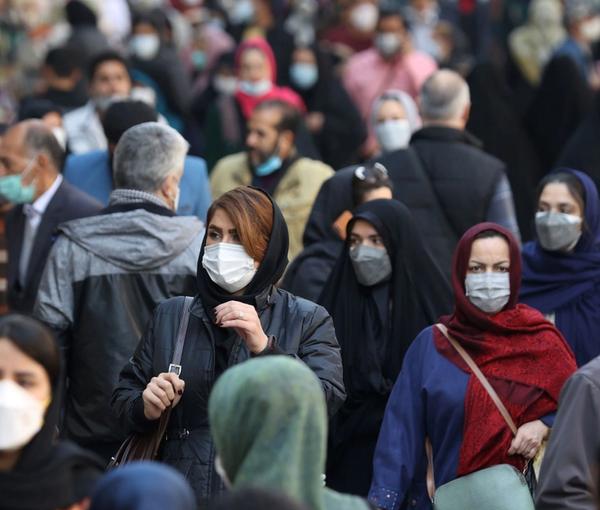 Survey Says One-Third Of Iranians Want To Emigrate
A recent survey found that three out of ten Iranians want to leave the county because of economic hardship, while others highlight lack of freedoms and despair.
The survey, by Keyou Analytics, found that over 33 percent of 1,300 respondents would emigrate, permanently or temporarily, if able to. In a 2016 survey by the same institute, fewer than 30 percent of Iranians said they wanted to leave the country.
Speaking to Aftab News, Hossein Raghfar, economics professor at Alzahra University, Tehran, said the jump was due to political repression that started during the first six years of Mahmoud Ahmadinejad's presidency (2005-11), which Raghfar claimed had been a message to intellectuals and professionals that their political views would not be tolerated.
"It's from this point that we witness extensive emigration from the country," argued Raghfar. "This included banning opposition media and political parties as well as sacking or forcing university professors and other professionals to leave."
Raghfar said such people needed to be able to freely protest against economic hardhip and corruption, and that an increased desire to emigrate indicated a closed atmosphere. "No society can survive when only one voice is tolerated… I believe there must be the opportunity for lawful protest … to generate the feeling of belonging and loyalty in the society and towards its values," he said.
Eighty percent of those surveyed by Keyou survey cited economic factors. "Most of these people say they will have higher incomes abroad and a more comfortable life," saidHamid Hosseini, a member of Iran's Chamber of Commerce.
Emphasizing the emigration of professionals, tradesmen and manufacturers due to economic and political uncertainty, Hosseinisaid the phrase "a comfortable life" was an important window into the thinking of prospective emigrants and showed their apprehension over the country's future country. "They are tired and concerned," he noted.
Thousands of teachers in protest rallies across the country last week threatened an "uprising" if the government did not increase their wages. Similar protests have been staged by other groups including civil servants and pensioners in recent months.
Iran's inflation rate stands at around 40 percent, but food prices have been rising much faster than the general inflation rate. Food prices rose by more than 60 percent in the past twelve months, on top of high inflation in the four years since a jump from 9.6 percent in 2017 to 30.2 percent in 2018 and around 40 percent in 2021.
Rents have increased twofold and threefold in some areas both in the capital Tehran and in provinces. Real estate prices have increased sevenfold since 2018 as the Iranian currency has nosedived and the sector has become a haven for protecting capital.
Some analysts have said that a lack of social and political freedoms combined with ever-worsening economic conditions have led to a widespread sense of hopelessness about the future of the country.
Economic hardships are the product of Islamic Republic's anti-West foreign policy triggering sanctions and a corrupt and inefficient economic system, while political repression blocks all avenues to change and reforms.
Iran's figure of 33 percent wanting to emigrate was higher, Keyou Analytics found, that a global average of 15 percent and a Middle Eastern average of 24 percent. Twenty-seven percent of South Americans wanted to leave, but only 7 percent of those in south-east Asia.