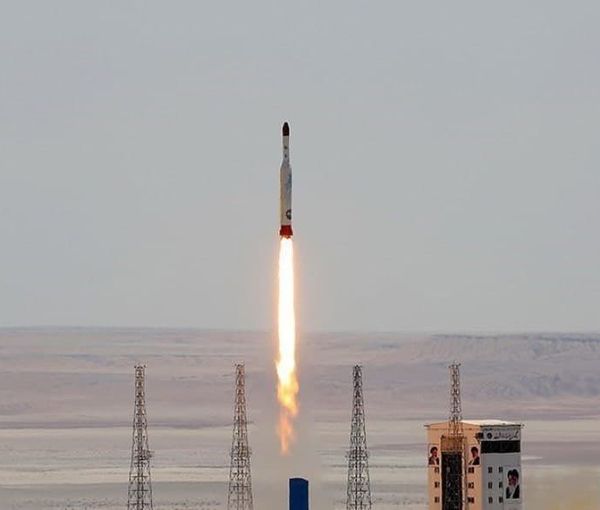 US Lawmakers Urge Biden To Focus On Iran's Ballistic Missiles
Members of the US House of Representatives has asked President Joe Biden to focus on Iran's ballistic-missile capabilities.
In a letter released by National Review on Friday, a group of lawmakers called for a clear strategy to counter the evolving capabilities of Iran's long-range strikes and urged the administration to take measures against the threat.
The group, led by Representative Joe Wilson who is the chairman of the Republican Study Committee's national-security taskforce, said the recent tests of a satellite-launch vehicle contributes to attempts to develop an intercontinental ballistic missile whose range could "potentially put US allies in Europe as well as the US homeland in range."
They expressed concerns over the recent missile launches by Iran-backed Houthis in Yemen against the United Arab Emirates and the Iranian military launches of 16 ballistic missiles during military exercises in December and said these all overlapped with the talks to revive the nuclear deal in Vienna.
They said the Biden administration only condemns such launches "but concern and condemnations are insufficient. Action is needed".
"The Trump administration routinely sanctioned these networks which supported Iran's missile and military programs as well as those of its proxies, whereas your administration has been lagging in this area," read the letter.
They demanded written answers in 30 days to questions about the capability of CENTCOM defense systems against the missile threat and the administration's measures to enforce sanctions on sectors of Iran's economy that support the ballistic missile program.