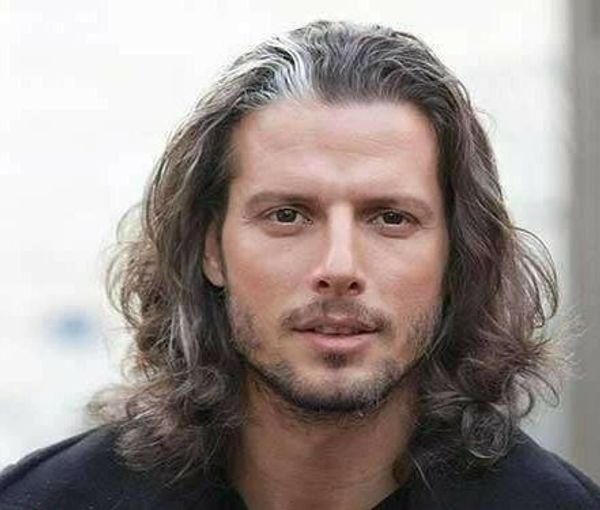 Tehran Police Warn Long-Haired Male Football Coach Over His Hijab
An Albanian male soccer coach has received a police text message over violating Iran's hijab laws after being caught by a traffic camera while in a car.
Shpejtim Arifi, a Kosovar Albanian with German citizenship, manages the Persepolis junior team. He was a prolific goal-scorer transferred to Persepolis for $850,000 in 2009 after joining Payam the previous year.
Fluent in Persian, Arifi is well known, partly for football, and partly through fashion modelling and appearances in television and cinema films. He was riding in a friend's car in Tehran when the friend's phone bleeped.
"The text message shocked us at first because I had been mistaken for a woman flouting her hijab," Arifi told Sports News . "I think it was the traffic camera that took my image. My friend was taken aback at first but then we laughed a lot…Later, many other friends called or sent text message to joke about this incident."
Arifi explained he had grown his hair long since he was 18 and had no intention of cutting it.
"I've lived in Iran for many years looking the same and never had a problem," he said. "I think it was a misunderstanding and nothing can be done about it."
Iranian morality police who dress code and other "un-Islamic" behavior have an easier job in the streets, where they stop violators and order them to fix their hijab or even arrest them, but it is harder to control people riding in cars.
A method to deal with this started a few years ago when police monitoring cameras became prevalent. The morality police who notice a hijab violation send text messages – citing the vehicle's plate number, time, date, and location – to female drivers or passengers who drop their headscarf when driving, and drivers are responsible for their passengers. On the second offense, drivers must report to a police station within ten days, and may have their vehicle confiscated by court order if they fail to do so.
Women who break hijab laws while in a car can face a cash fine, penalty points on their license, and a maximum two months' jail.
While the long black veil (the chador) is promoted as the best hijab in many government offices and educational establishments, a headscarf covering hair and shoulders and a long coat (manteau) coming below knees are generally acceptable. Many women, however, twist the rules. Headscarves that show hair in the front and back often slip down on the shoulders, while manteaus can be very tight.
A report by the parliament's research center in 2018 said the number of Iranians who believed in compulsory hijab had waned. According to the report those who considered the hijab a value that could be defined by law had fallen from 85 percent in the early 1980s to around 35 percent.