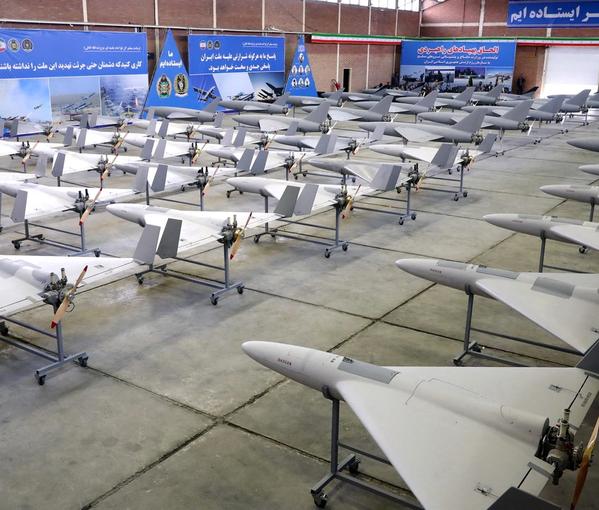 Iran Uses Caspian Sea To Send Weapons To Russia
Tehran is using the Caspian Sea to transfer suspected weapons cargos to Moscow, CNN reported on Friday.
CNN quoted experts as saying that as cooperation between the two countries deepens, the Caspian Sea route is being used to move drones, bullets, and mortar shells that the Russian government has purchased from Iran to use in Ukraine.
"Tracking data shows that vessels in the region are increasingly going dark – suggesting growing intent to obfuscate the movement of goods," the US news channel claims.
Data from Lloyd's List Intelligence revealed a spike in Caspian vessel tracking gaps in September last year.
The US and Ukrainian governments claim Moscow acquired drones from Tehran last summer. The use of Iranian drones by Russia increased in the fall, including against critical energy infrastructure in Ukraine.
It is unlikely that Ukraine's Western allies could stop such arms deliveries, analysts told CNN.
"There is no risk to Iranian exports in the Caspian Sea because of the bordering countries – they don't have the capability or motive to interdict in these sorts of exchanges," said Martin Kelly, lead intelligence analyst at security company EOS Risk Group.
Back in April, The Wall Street Journal reported that Iran has shipped over 300,000 artillery shells and about a million rounds of ammunition to Russia using cargo ships in the Caspian Sea; something that Iran denied saying That Tehran is opposed to war and supports a ceasefire and peace in Ukraine.
Officials in the Middle East had told the WSJ that the last shipment of weapons to Russia crossed the Caspian Sea aboard the 460-foot Russian cargo ship Rasul Gamzatov in early March. The company owning the vessel had already been sanctioned by the US.