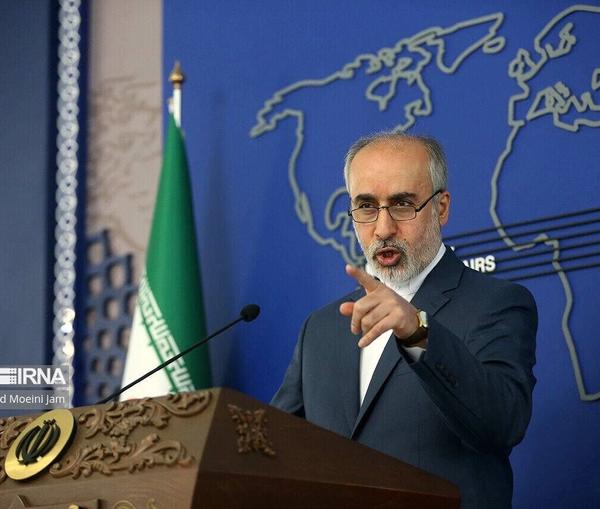 Iran Once Again Denies Supplying Killer Drones To Russia
Iran has never supplied Russia with drones during the conflict in Ukraine, Tehran's foreign ministry spokesman Nasser Kanaani said Monday.
Iran has denied sending armed drones to Russia after Moscow launched its invasion in February 2022, claiming that any shipments occurred before the war.
However, Russia has used hundreds of Iranian-made Shahed kamikaze drones since last September to attack Ukrainian infrastructure and civilian targets, with Kyiv reporting more supplies in December as Moscow's stocks were used up.
Iran's fresh denial came after the G7 group of countries holding a summit in Japan condemned Iran over the weekend for arming Moscow.
"Iran must stop supporting Russia's war of aggression against Ukraine. In particular, we call upon Iran to cease transferring armed UAVs, which have been used to attack Ukraine's critical infrastructure and kill Ukrainian civilians," the G7 said in their final statement.
The United States, refusing to continue nuclear talks with Iran, has mentioned the issue of drone supplies to Russia as an impediment to reviving the 2015 JCPOA accord. Tehran facing a serious economic crisis needs to settle the issue with Washington to lift crippling economic sanctions.
Russia also uses the Iranian drones to overwhelm Ukraine's air defenses during its missile attacks, and according to some experts as a means of depleting Kyiv's supply of air defense missiles. However, the Ukrainian armed forces have become adept in shooting down the relatively slow-moving UAVs, often using anti-aircraft fire instead of more expensive missiles.