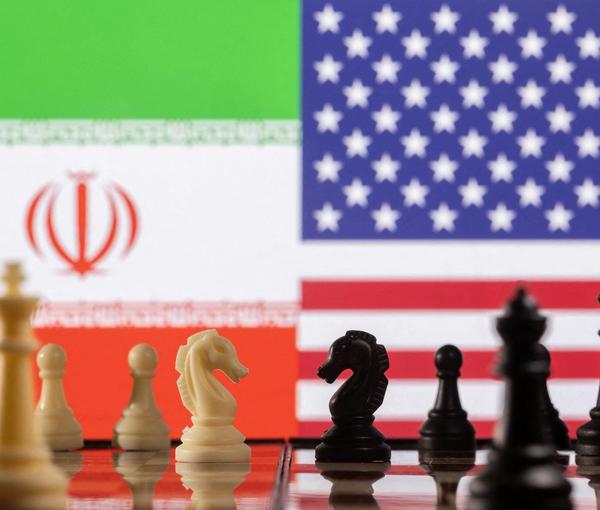 Iran Might Restore Ties If US Apologizes, Says Senior Lawmaker
A member of Iranian parliament's National Security Committee says Washington has suggested to hold talks with Tehran without the presence of other JCPOA partners.
The lawmaker, Shahryar Haidari, did not name his source, but said face-to-face negotiations is the new US approach. He added that Washington wants to get more concessions from Tehran during direct negotiations.
Haidari said: "Iran's condition for taking part in direct negotiations with the United States is that Washington should apologize to Tehran for its mistakes during the past 44 years." He added that "Iran might restore its ties with Washington if America offers the apology."
However, Haidari added that Iran cannot trust the United States although the US has been calling for direct negotiations for two years. He further emphasized that there is no need to discuss the 2015 nuclear deal any further as Iran has already answered all the questions the Western side has asked. 
Lawmaker Shahryar Haidari
Haidari accused the United States and the "Zionist lobby" in America of obstructing a deal. However, he added that the renewed US calls for direct talks is one of the outcomes of Iran's rapprochement with Saudi Arabia. 
Meanwhile, foreign relations expert Mehdi Motaharnia told Fararu website in Tehran that "the United States has a complicated roadmap to harness Iran while the JCPOA is dying." He said that the rapprochement between Iran and Saudi Arabia is part of an agreement between superpowers. 
Foreign relations expert Mehdi Motaharnia
Motaharnia added that based on this agreement, Iran will lose its regional leverage after making peace with Saudi Arabia while it will still remain isolated in the region. 
Fararu quoted a Bloomberg report which claims there has been a significant reduction in international inspections of Iran's nuclear program which is the world's most closely watched. Fararu highlighted that the claim is based on statements by Rafael Grossi, director of the UN nuclear watchdog, the IAEA. This comes while Iran's nuclear chief Mohammad Eslami has recently said that "negotiations between Iran and the IAEA have been progressing positively." Fararu also claimed, EU Foreign Policy chief Josep Borrell has also said that there have been "positive progresses" in the IAEA's inspection of Iran's nuclear program. 
According to Motaharnia, Iran's relations with the IAEA are affected by domestic politics including last year's nationwide protests, as well as regional and international developments including the rapprochement with Saudi Arabia. However, Motaharnia maintained that Riyadh's approach to Iran has not changed. "Saudi Arabia speaks softly, but its tough stances have become even tougher."
"Outside the region, however, the West is planning to gradually isolate Iran," Motaharnia said. "As an example, Sweden's parliament has designated the IRGC as a terrorist group despite opposition by that country's foreign minister. On the other hand, both US Democrats and Republicans are trying to increase pressure on Tehran ahead of Iran's 2024 parliamentary elections, in a bid to further isolate Tehran," he maintained. 
He added that all this come while China and Russia are reluctant to pay a price to strongly support Iran. In such a situation, he said, positive reports about the "progress" of Iran's ties with the IAEA are nothing more than words. Meanwhile, Motaharnia reiterated on his long-held view that the JCPOA "is dead."
In another development, reformist daily Sharq on May 18, summed up IAEA and EU officials' statements on Iran's nuclear program as "a waste of time." In a report entitled "Time-Killing Diplomacy" the newspaper insisted that according to some diplomats, Europe is seriously against the revival of JCPOA and that the EU has gone as far as calling for reviving international sanctions against Iran.