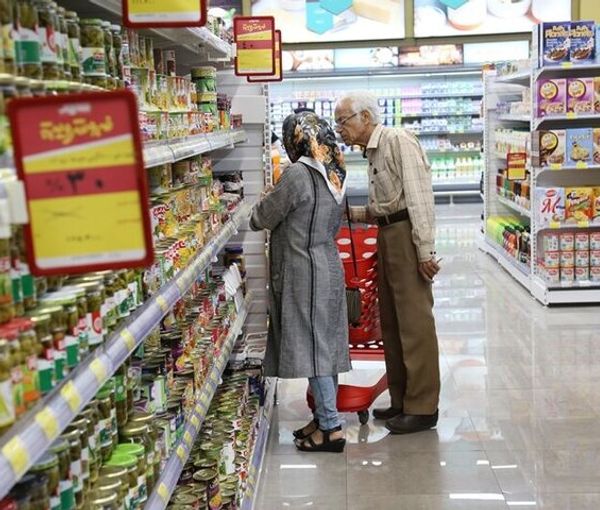 Iran Faces A Huge Budget Deficit It Tries To Conceal
A top Iranian budget official has revealed that President Ebrahim Raisi's administration's faces a huge budget deficit this year, despite official assurances. 
Rahim Mombeini, the deputy head of Iran's Planning and Budget Organization, whose boss was recently sacked by President Ebrahim Raisi, said Saturday that Iran's budget deficit for the previous Iranian year –which ended on March 20 – was about 8,000 trillion rials (about $16 billion in today's exchange rates). 
The figure is twice as much as the budget deficit of previous years, despite claims by Raisi administration officials who kept reassuring the nation that the budget did not have a deficit. 
According to Mombeini, the amount of the Iranian government debts has increased about 900-fold over the past decade to 30 quadrillion rials, or $60 billion. This would be as much as 850 million barrels, or two years' worth of oil exports at normal market prices.
Rahim Mombeini, the deputy head of Iran's Planning and Budget Organization
 This amount of debt, which is equivalent to 31% of the GDP, includes government debts to banks, the Central Bank of Iran, pension and social security funds, public and private sector contractors, and bonds that have been issued in previous years. 
This colossal debt prompts the government to force the Central Bank to print money, leading to further inflation, which in turn forces the government to borrow more money, leading to a vicious circle.  
British-Iranian economist Mohammad Hashem Pesaran, a former professor at the Faculty of Economics at the University of Cambridge, has recently warned that the current unstoppable decline in the value of the national currency and haphazard policies of the government is very likely to trigger mass hyperinflation in Iran. 
The former head of the Planning and Budget Organization Masoud Mirkazemi, who was replaced in March, had reacted to reports about a deficit of 4,000 trillion rials, claiming that that those who say there is such a deficit are "wrong" and that "we do not have a deficit at all". Mirkazemi claimed that 93 percent of the budget was fulfilled in the previous Iranian year that ended on March 20. 
Iran's currency rial has halved in value since early September and is now trading at more than 500,000 to the US dollar. This immediately translates into higher consumer prices, which have seen double digit annual increases since 2018 when the United States withdrew from the JCPOA nuclear deal and imposed sanctions. 
Last week, a news website in Iran quoted a central bank source as saying that inflation in the first Iranian month of the year (March 21-April 20) rose by 68.7 compared to the same period last year. 
If true, this would represent a nearly 20-percent jump compared to the inflation rate last reported by the government in early 2023. The Central Bank of Iran and the Statistical Center of Iran have not released figures on point-to-point inflation for the past two months, comparing prices to the same months in the past year. 
The period in question coincides with persisting low exchange rates for the rial. One year ago, the rial was trading at around 300,000 to the dollar, while in early May it dropped to as low as 550,000. 
Even though Iran has one of the world's largest, and most untapped, sources of oil and gas, Iran would need oil priced at $351.7 a barrel to balance its budget next year, the International Monetary Fund (IMF) said in its latest report released late last month. The current price of Brent Crude, which is way higher than the OPEC basket, is about $70 per barrel. Add to this the handsome discount the regime has to give to buyers who risk US and international penalties to trade with heavily-sanctioned Iran. 
Another Iranian website compared the Islamic Republic's economic situation to that of the Roman empire just before its collapse. The alarming comparison with the Roman Empire is not too far-fetched, as Iran faces a more immediate danger of rebellion by ever-impoverished masses. 
Although large-scale anti-regime protests in the fall of 2022 were driven by social and political oppression, but the current economic crisis was also making hopeless young people restive. Also, labor unrest began to rise in 2023, as workers' real incomes declined.