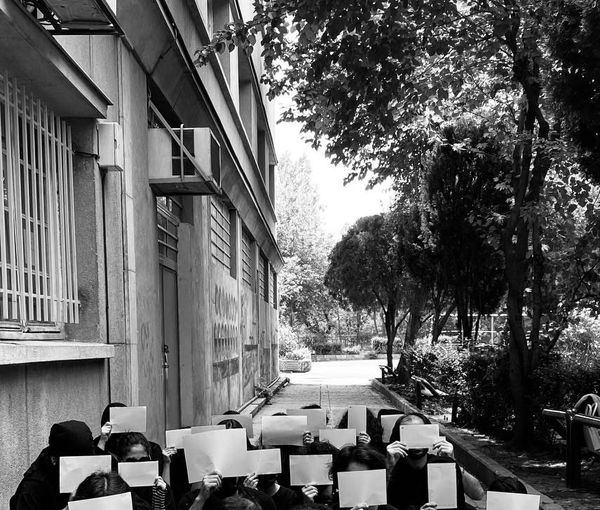 Black-Clad Students Stage Sit-Ins Over Political Executions
Students at universities across Iran have staged demonstrations over the execution of three political prisoners.
The protests on Saturday follow the hanging a day earlier of Saeed Yaqoubi, Saleh Mirhashmi and Majid Kazemi by the regime.
Wearing black in mourning for the three men, students at Beheshti, Modarres and Zanjan Universities gathered on campus in protest.
The executions on charges of killing two members of the Basij paramilitary force and a police officer came after a trial described as a travesty of justice by human rights campaigners.
The gathering in Beheshti university took place despite police threatening to arrest one of the students in a phone call.
Activists say the security agents "physically confronted" students, even beating them up. Members of the security forces attacked female students, forcibly removing their masks so they could be identified.
Defiant protestors chanted "Death to the Dictator", and "Woman, Freedom, Life".
Students at Zanjan and Modarres universities also staged sit-ins, wearing black clothes and chanting anti-regime slogans.
Friday's executions brought to at least seven the number of protesters hanged since nationwide protests broke out last September, in one of the greatest challenges to the Islamic Republic since the 1979 revolution.
The protests were initially sparked by the death of 22-year-old Mahsa Amini in the custody of Iran's morality police.
Opposition rallies have been held outside the prisons where the executions have been taking place, while the international community has voiced its outrage over the breaches of human rights.
However, nothing seems to be stopping the Islamic Republic regime in its tracks as it continues on its killing spree in an attempt to squash political opposition through terror.