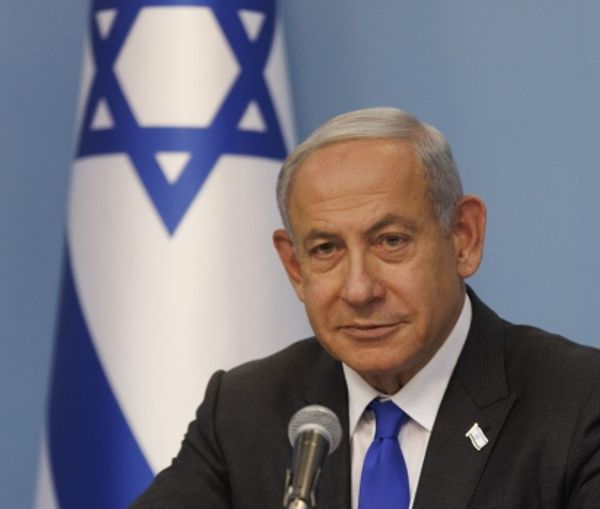 Islamic Jihad Leadership In Gaza Destroyed - Israeli PM
Israel's prime minister says his forces have eliminated virtually the entire leadership of Tehran-backed Islamic Jihad in Gaza.
Benjamin Netanyahu told his cabinet on Sunday: "We changed the equation thwarting the entire top echelon of the Islamic Jihad in Gaza."
Netanyahu commended the success of the operation "Shield and Arrow" in the Gaza Strip during the meeting.
As part of the operation, which lasted almost five days, the Israeli military killed several Islamic Jihad commanders and targeted strategic positions and weapons stocks.
A ceasefire was agreed between Israel and the Palestinians on Saturday evening, and came into effect at 11 p.m. It has so far been respected.
Netanyahu did not mention the ceasefire. However, according to The Times of Israel, National Security Adviser Tzachi Hanegbi thanked Egyptian President Abdel-Fattah el-Sisi for facilitating the agreement.
Washington welcomed the ceasefire agreement on Saturday, thanking Egypt and Qatar for their efforts.
The latest round of confrontation did not involve Hamas, and only Iran's main ally, the Islamic Jihad took part.
Iran urged Hamas to join Islamic Jihad in the new round of attacks following the killing of three militants in Gaza, Iran International had learned.
According to informed sources, Tehran exerted strong pressure on Hamas to repay assistance it has received over the years, and unite with Islamic Jihad to launch a fresh wave of attacks.
During the conflict, the terror group fired nearly 1,300 rockets, including about 1,000 rockets that hit Israeli territory. Two people were killed in Israel and 33 killed in Gaza.