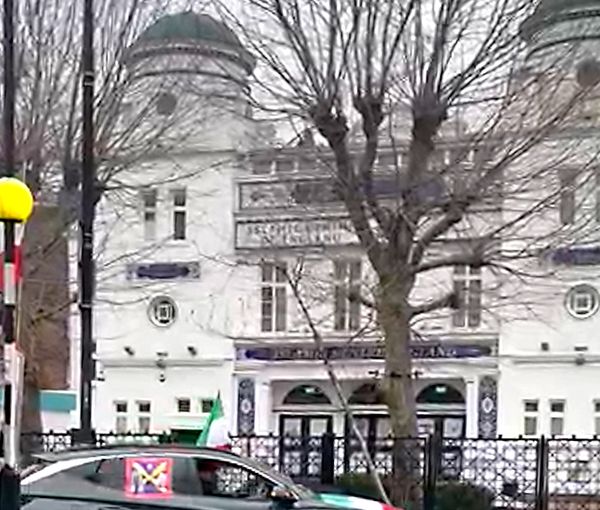 UK Charity Regulator Dismisses Trustees Of Iran-Affiliated Islamic Center
The UK's Charity Commission has removed trustees from the board of the Islamic Center of England for its links to Iran.
The UK's security minister Tom Tugendhat welcomed the decision by the regulator, saying its leadership was appointed by the head of the Islamic Republic of Iran. "It is reported to have celebrated the lives of people like Gen Soleimani, the head of the IRGC, who [did] so much to spread hatred, death and destruction, not just in the Middle East, but around the world," he said.
Last week, a temporary manager was appointed after the charity was inspected by the regulator. There were serious concerns about the charity's governance, with the organization previously being warned.
Tugendhat added: "In recent months, I've warned often about the threat that Iran poses to us here in the United Kingdom. The actions of the Iranian Revolutionary Guard Corps and its agents have put lives in danger in our own country."
The Charity Commission ruled that trustees violated their legal duties and responsibilities, failing to protect the charity's assets.
It was revealed in 2021 that the Islamic Centre of England in London run by the UK representative of Ayatollah Ali Khamenei, had received more than £100,000 in coronavirus aid from the British government's coronavirus job retention scheme.
Meanwhile, a Muslim group in Germany, Secular Islam Association, urged authorities on Wednesday to immediately ban Iran's Islamic Center of Hamburg and shut down its Imam Ali Mosque.
The Islamic Republic, controlled by Khamenei, does not allow the presence of international institutions or non-governmental organizations in Iran, but it directly and indirectly has a network of associations and offices around the world, including Western countries.