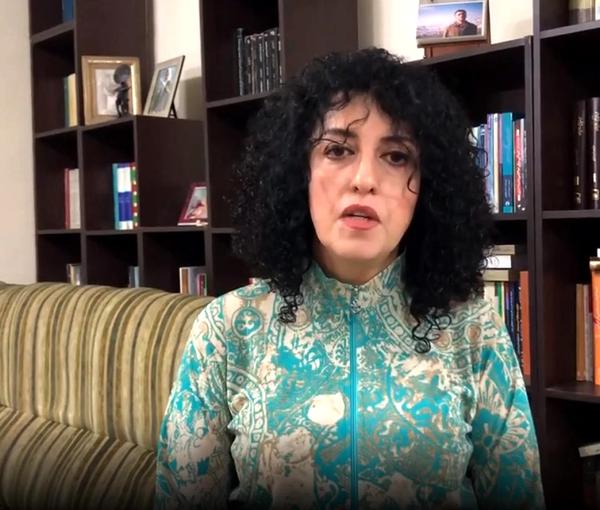 Iranian Rights Activist Blames Regime For Poisoning Schoolgirls
Imprisoned human rights activist Narges Mohammadi accused the Islamic Republic of involvement in the poisoning of female students in Iran.
In a message after winning the UNESCO Prize for Freedom of the Press, Mohammadi said: "The regime pursues a policy that prevents girls from going to school by creating terror."
She further compared the Islamic Republic with the Taliban, stating that the Afghan militants "overtly" seek to deprive girls of the right to education, but the Islamic Republic pursues it "deceitfully".
The serial poisoning of students has been ongoing for over four months. The perpetrators have not been identified, while the attacks have spread to more and more cities.
Elsewhere in her remarks, Mohammadi urged foreign states to do more to topple the regime and liberate Iranian society.
"In adopting your policies, consider supporting civil society, the ones who take to the streets, and the political prisoners who are at risk of being executed. To advance the peaceful goals of the Iranian people, weaken the power of the regime to suppress, imprison, torture, and execute," she added.
UNESCO announced on Tuesday that Narges Mohammadi, Nilofar Hamedi and Elahe Mohammadi, three female journalists imprisoned in Iran, are the winners of this year's World Press Freedom Prize of this organization known as Guillermo Cano.
Founded in 1997, the Guillermo award is given each year to individuals or institutions that have contributed to press freedom in dangerous environments.
Earlier this year, the Swedish Olof Palme Foundation awarded its 2023 prize to three female activists, including Iran's Narges Mohammadi, for their efforts in the fight for women's freedom.