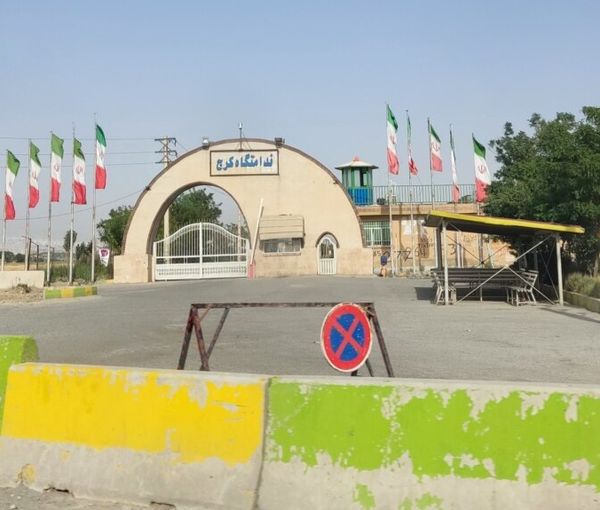 Political Detainees In Iran's Karaj Prison In 'Dire' Conditions: Exclusive
Iran International can reveal that political prisoners in Ward 15 of Karaj Central Prison are in "dire" conditions.
Insiders say political prisoners are being deprived of the minimum rights and have not been able to contact their families for two weeks.
In addition, prisoners do not have beds to sleep in and no place to heat their food. The inmates have access to just one telephone line which is tied up most of the time.
Informed sources say there is no canteen for them to buy snacks or essential items.
"The prison food is of a very low quality and as a result inmates suffered stomachache and many other problems," the source said.
Sources say there are no training courses and gyms, and the detainees routinely take pills to fall asleep.
Political prisoners have been threatened that if they protest, they will be sent to other wards where prisoners of crimes related to drugs, robbery, or murder are locked up. All phone conversations are also being tapped to exert more pressure.
The reason for these pressure tactics can be of a deterrent nature, to intimidate activists and would be protesters from engaging in anti-regime activities. It could also have coercive purpose to extract confessions or cooperation from prisoners.
Prison authorities refuse to provide medicine and proper treatment to political prisoners and seek to make the conditions more difficult by creating psychological stress.
They also harass the political prisoners of Ward 15 refusing to allow them to have face-to-face visits, and the inmates can visit their families every two to three months.
Some of the prisoners in the ward are those arrested in the case of the killing of Basij agent Ruhollah Ajamian in November.
Some prisoners arrested in the case of the killing of Basij agent Ruhollah Ajamian
Ruhollah Ajamian was killed in Karaj, near Tehran, a group of men the regime called "rioters". The member of the Basij militia of the Revolutionary Guards (IRGC) was stabbed, beaten, and stripped naked by a group of men and died of his injuries later.
The Islamic Republic has already executed Mohammad Mehdi Karami and Mohammad Hossein over Ajamian's death.
14 protesters were also jailed in connection with the killing, with five of them receiving long-term prison terms of 10 and 15 years earlier this month.
Jurists and human rights activists have described the trials as "unfair" and questioned the verdicts.
The judiciary of Alborz province claimed that the charges leading to the verdict were not "intentional murder" but "corruption of the earth" and "moharebeh", or "waging war against God".
Among the defendants, Hamid Qarahasanlou, who was previously sentenced to death, received the longest prison term and was given 15 years in prison. He and his wife Farzaneh Qarahasanlou are set to serve their sentence in the religious city of Mashhad in the northeast.
These are only some of the lengthy sentences handed down by the Iranian regime to countless protesters in the widespread demonstrations that followed the death in custody of 22-year-old Mahsa Amini last September.
Protests broke out in scores of cities across Iran, with crowds demanding justice for Mahsa and calling for an end to the regime's oppressive policies.