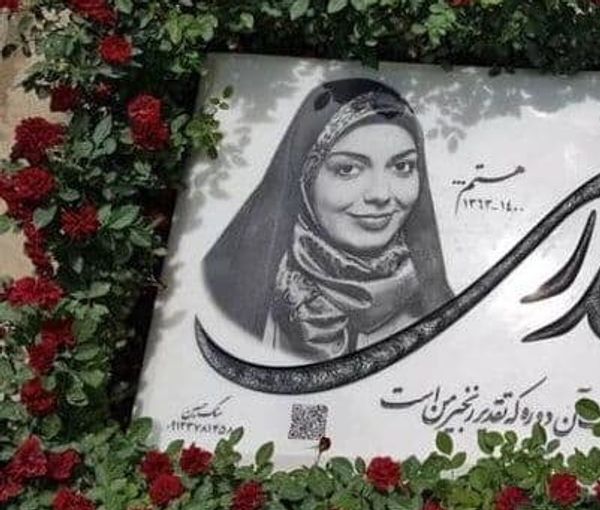 Iran Pressures Family To Remove Hijab-less Picture From Tombstone
The Iranian regime urged a family to remove the picture of their deceased daughter from the tombstone because it was without a hijab.
The municipality of Kermanshah in western Iran said in a statement that families sign a commitment letter not to put the pictures of women without hijab after their death on the tombstone, "but unfortunately this family did not comply with the regulations and must replace it as soon as possible."
Last year, Iran started policing the compulsory Islamic dress code – or hijab – on tombstones in the country's largest cemetery, located in the southern part of the capital Tehran.
The cemetery removed scores of gravestones which had pictures of deceased women without veils.
The director of the Behesht-e Zahra cemetery, Saeed Ghazanfari, had stated that the procedure will continue in the future "in accordance with the opinion of [religious] scholars" until all the gravestones with such pictures are removed.
The Iranian regime has also closed at least 2,000 businesses since late March for female customers or staff refusing to wear compulsory hijab, while tens of thousands have lost their jobs.
On April 25, hardliner media outlets reported that some businesses, mainly restaurants and cafes, owned by celebrity artists and popular footballers have been shut down or received warnings over defiance of hijab rules by their staff and customers.
The recent campaign to enforce hijab rules has caused some violent incidents involving pro-hijab vigilantes and women who defy it.