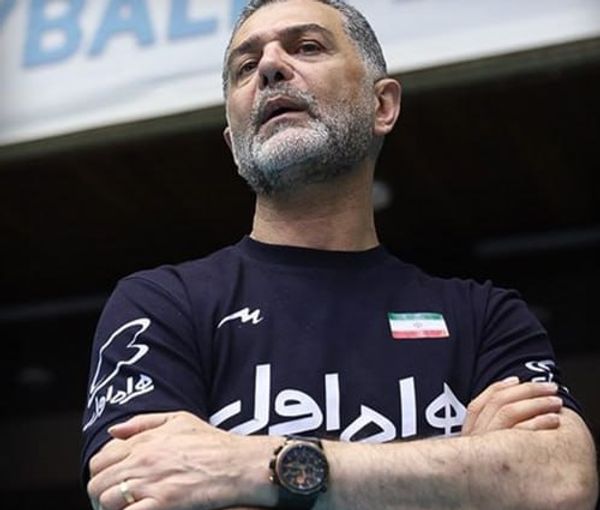 Iran Declines Volleyball Match Against Russia Fearing Repercussions
Iran's national volleyball team coach says the team declined a friendly match against Russia, citing Western sanctions on Moscow.
Behrouz Ataie told state radio on Thursday that "we rejected it due to the sanctions which might have some consequences for us".
He said playing against Russia risks problems for the team along with its staff and coaches if the visas are seen by the US embassy in the future, if players and staff, or the team want to visit the United States.
In response to Russia's attack on Ukraine, sanctions have been imposed on Russian national teams, which means that Russian athletes will not be able to participate in the Olympics and other international events.
Several international sports leagues and organizations have banned Russian athletes from competition since its invasion of Ukraine last year. A number of sanctions have been imposed against Belarus, which allowed Russia to stage the invasion using its territory.
Sports as diverse as tennis, soccer, volleyball, basketball, ice hockey, auto racing, and track and field have been affected by the actions.
International soccer's governing body, FIFA, as well as its European counterpart, UEFA, have banned Russian national teams and clubs out of international competitions.
Iran is already suffering at the hands of global sanctions for both its nuclear program and sanctions imposed for human rights violations in protest crackdowns and as such, teams are hesitant to risk further punishments as has been levied to Russian athletes.