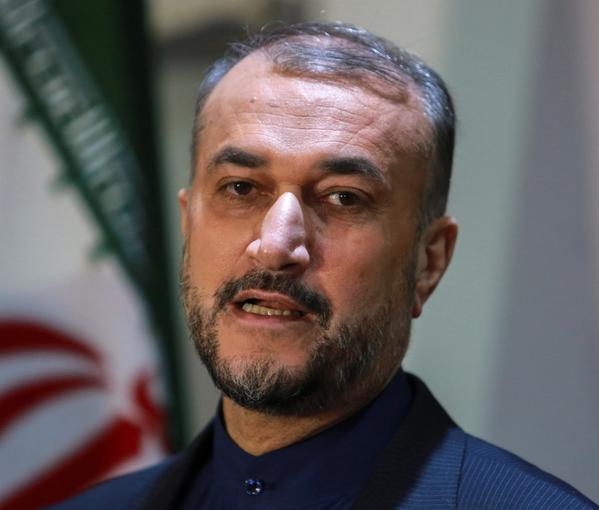 Iran Lawmakers Plan To Impeach Foreign Minister Over Sanctions – MP
Iran's parliament plans to impeach the Foreign Minister over his responsibility for sanctions imposed on the Islamic Republic, an MP has warned.
Habibollah Dahmardeh, representative of the city of Zabol in Sistan-Baluchestan province, is calling for action against the minister, Hossein Amir-Abdollahian.
Iran is in the throes of a deep economic crisis as sanctions against the regime for its nuclear program continue.
The lawmaker said: "As a representative of the people, I used my regulatory and legislative tools to realize the people's rights.
"The plan to impeach the minister of foreign affairs has three times as many as the required number of signatures to proceed."
Dahmardeh said that the sanctions on Iran are related to the foreign minister, and questioning the appointments of the ministry's managers and ambassadors.
The demand to Amir-Abdollhain's impeachment is also related to Taliban's actions to restrict the flow of shared waters from Afghanistan to the arid Sistan-Baluchistan province.
He said: "If these people are efficient, positive things should happen in such cases."
Earlier in the month, Mostafa Reza Hosseini Ghotbabadi, another lawmaker, said President Ebrahim Raisi should resign over his government's failure to deal with calamitously high inflation.
He said: "Unfortunately, there is no will on the part of Raisi's government to curb inflation, and basically they are not able to handle the situation. Secondly, the head of government and his first deputy do not have the necessary expertise to make the right decisions regarding inflation and economic issues."