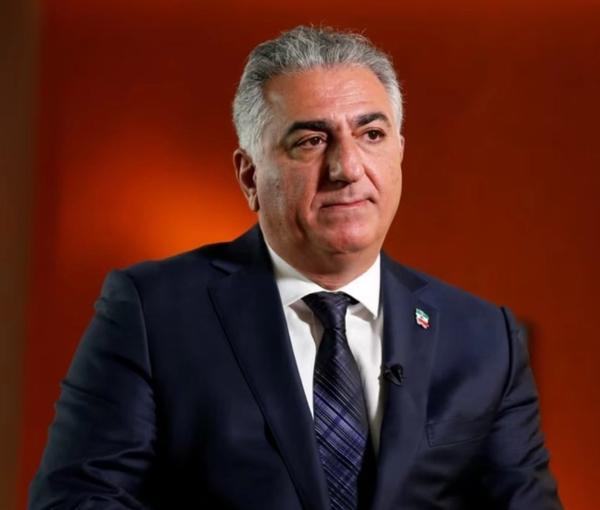 Iran's Exiled Prince Makes Historic Move To Visit Israel
Iran's exiled Prince Reza Pahlavi travels to Israel amid rising tensions with Iran, "to deliver a message of friendship from the Iranian people," he tweeted Sunday.
The news comes as in recent weeks Iranian military and political officials have openly encouraged Palestinians to attack Israel as their proxy forces in Gaza and Lebanon fired dozens of rockets at Israeli settlements.
Iran's government media was silent as of Monday morning on the announcement, which they will probably later paint as treason by the heir to the Iranian throne, who is one of the leading representatives of the protest movement against the clerical regime outside the country.
Pahlavi said in his tweet that he will also "pay respect to the victim's of the Holocaust on Yom HaShoah."
This would be the ultimate rebuke to the Islamic Republic of Iran whose leaders and officials have in the past cast doubt on the holocaust and even held conferences and cartoon competitions to mock the greatest mass killing of the 20th century.
Top Iranian regime officials have also repeatedly threatened to destroy Israel, with a countdown clock installed in Tehran that indicates Israel will cease to exist by 2040.
Israel and Iran had amicable relations during the monarchy, when tens of thousands of Jewish-Iranians lived in peace and harmony for long centuries. The great majority left Iran around 1979 when the anti-Israeli revolutionaries toppled the monarchy and began a reign of terror against those they deemed as undesirable.
Many Jews in Israel and in the diaspora see a historic friendship with the Iranian people going back 2,500 years, when Persian king Cyrus the Great freed Jews who were in captivity in Mesopotamia and helped them to return to Jerusalem.
Most Iranians who oppose the clerical regime also express friendly and supportive attitudes toward Israel and see their government's financial and military backing of anti-Israeli forces in the region as a waste of their national wealth.
Following Pahlavi's announcement, Israel's Intelligence Minister Gila Gamliel said: "We're taking the first step toward rebuilding ties between our peoples."
A statement issued by the minister added, "We're happy to host the Iranian crown prince and admire his courageous decision to visit Israel for the first time."
"The crown prince symbolizes a different leadership than that of the ayatollahs' regime and promotes the values of peace and tolerance, unlike the reigning extremists in Iran."
Reza Pahlavi insists on establishing a democratic and secular political system in Iran and says it is up to the people to decide whether they want to re-establish constitutional monarchy or a republic once the Islamic regime is gone.
In the statement, Pahlavi was quoted as saying, "The Iranian and Jewish people have ancient bonds dating back to Cyrus the Great and Queen Esther. As the children of Cyrus, the Iranian people aspire to have a government that honors his legacy of upholding human rights and respecting religious and cultural diversity, including through restoration of peaceful and friendly relations with Israel…"