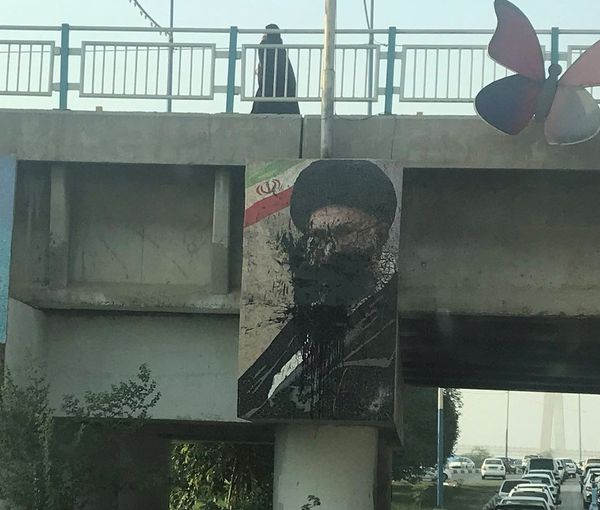 Soccer Fans Tear Down Khamenei, Soleimani Banners In Iran
Angry Iranians have ripped banners depicting IRGC's Qasem Soleimani, and Supreme Leader Ali Khamenei during a football match in the southern city of Kerman.
The incident took place Friday during a match between popular football club Persepolis FC and Sanat Mes Kerman FC. It is not clear what triggered the protest.
Videos received by Iran International show the torn banners while spectators chant anti-government slogans with police using tear gas to disperse them. One citizen who shared a video says twice football fans ripped the posters and in the second half of the game they had to remove the banners.
Soleimani, who was Iran's top military and intelligence operator in the Middle East, was killed by a targeted US drone strike on January 3, 2020, directly ordered by former US president Donald Trump.
Several pictures and statues of the Islamic Republic leaders and important figures were set on fire in recent months as anti-government protests and strikes have taken place on a regular basis in many cities throughout the country.
Statues and pictures of Khomeini, Khamenei, and President Ebrahim Raisi as well as the slain IRGC Quds Force Commander Qasem Soleimani are the top targets for the political vandalism.
As poverty is soaring in Iran and the regime keeps failing to deliver on its promises, such acts of political vandalism are growing across the country.