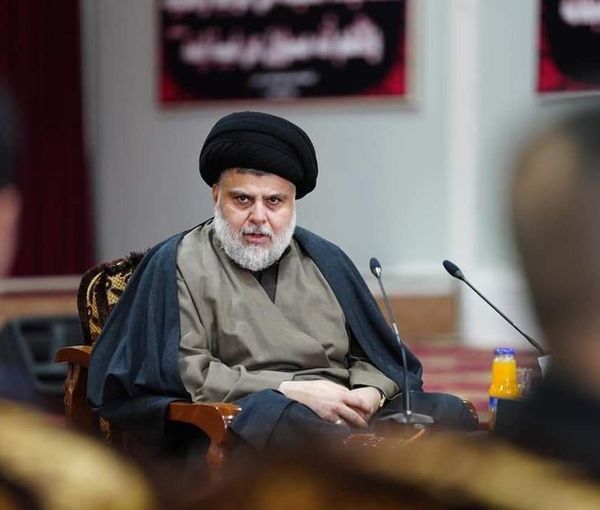 Prominent Iraqi Cleric Suspends Sadrist Movement
Influential Iraqi Shiite cleric Muqtada al-Sadr has announced the suspension of the Sadrist Movement for at least one year, blaming corruption.
In an unexpected tweet on Friday, Sadr said it is his duty to take the harsh steps if he is to uphold his promise to reform Iraq, starting with the movement itself.
Without giving details, he blamed the "corrupt and immoral people within the Sadr movement" for his decision.
He also announced that he would deactivate his Twitter account until further notice, prompting supporters of the Sadrist movement to begin closing their personal pages on social media in solidarity with the party leader.
Sadr said the movement's suspension is in the best interest of the people but allowed Friday prayer gatherings and the heritage committee activities to continue as usual.
The decision by the Shia cleric drew reactions from senior Iraqi officials from the government, parliament, and the judicial council, calling on Sadr to hold meetings with them to discuss the matter.
Following months of political stalemate last year, Sadr, who seeks to curb the influence of the Islamic Republic of Iran in Iraqi politics, had urged his followers to join his cause, saying now is the best time to change the political system and constitution. 
Sadr, who was once a partner of Tehran, has been trying to end Iranian political interference in his country. After Sadrists defeated pro-Iran parties at the polls last year, tensions between Shiite camps stalled government for several months.
Several rounds of demonstrations were held during Summer 2022, in which protesters stressed the need for an independent government in Baghdad, away from the influence of Tehran.