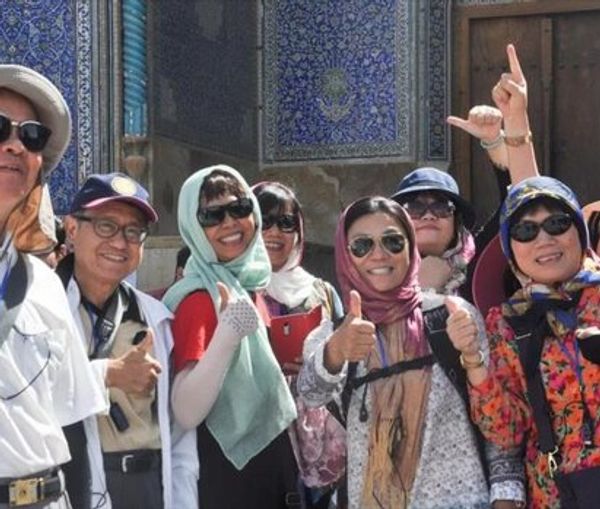 Iran Waives Visa For Chinese Tourists
As ties with Iran and China deepen, visas for Chinese tourists have now been waived.
Iran's deputy minister of cultural heritage, tourism and handicrafts, Ali Asghar Shalbafian, made the announcement on Tuesday in a meeting with a number of Chinese tourism delegates.
He said the move aimed to promote tourism between the two nations.
The Chinese delegation traveled to Iran as part of a familiarization tour and met with Shalbafian at the Sa'dabad palace in Tehran.
"In order to boost the attraction of tourists from China, the government of Iran has always been trying to facilitating the entry of visitors, and accordingly, it has voluntarily removed visa for Chinese tourists," Shalbafian said.
China is considered a key ally for the Islamic Republic of Iran. Last month, Beijing brokered a historic agreement between Tehran and Riyadh to resume long separated diplomatic relations.
Amid arrests of dual nationals with Western passports by the Islamic Republic in recent months, several countries issued warnings to their citizens against traveling to Iran.
Chinese tourism is a huge win for the regime on the back of the global perceptions of the dangers of traveling to Iran, once a much loved tourism destination.
Fearing arrest by Iranian authorities, those foreign tours still operating to the country's historic sites have been canceled since the protests following the death in custody of Mahsa Amini.