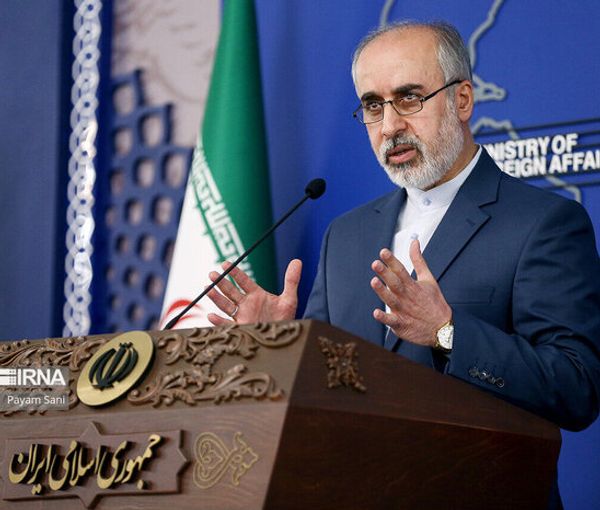 Iran Slams Israeli Retaliatory Strikes On Lebanon, Gaza
The Islamic Republic has condemned the latest Israeli strikes in Lebanon and Gaza, carried out in retaliation for rocket attacks presumed to be linked to Iran-backed militias. 
In a statement on Friday, Iran's foreign ministry spokesperson Nasser Kanaani said that Tehran "strongly condemned the attacks... as a violation of Lebanon's sovereignty and territorial integrity and a gross violation of international law and human rights of the oppressed Palestinian nation."
He also called for "effective and deterrent" action against Israel by the international community and relevant global organizations.
Kanaani also said that President Ebrahim Raisi and Foreign Minister Hossein Amir-Abdollahian held phone calls with several counterparts from Muslim countries and the Organization of Islamic Cooperation regarding the latest incidents. He urged Muslim states to adopt a strong and unified stance to support the Palestinian people.
A barrage of rockets was fired on northern Israel Thursday in the worst such tensions since the 2006 war, leading to Israel retaliating with airstrikes against targets inside Gaza as well as the Qlaileh area located between the plain of Ras el-Ain and the Rashidieh refugee camp south of the Lebanese city of Tyre.
The military flare up followed several rounds of Israeli attacks on bases operated by Lebanese Hezbollah and other Iran-backed militia in Syria, in which two Revolutionary Guard officers were killed. According to Iran International sources, the strikes seemed to be Israel's response to a foiled terrorist attack a week ago in the Megiddo area inside Israel by a person who, according to Israel, was sent by Lebanon's Hezbollah.