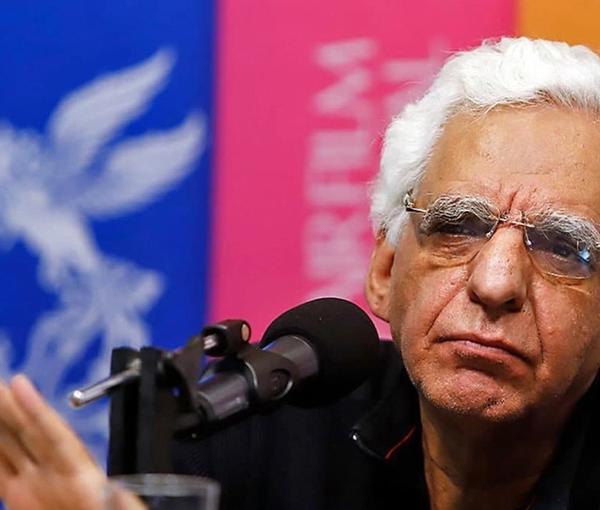 Renowned Iranian Filmmaker Tragically Takes His Own Life
A popular and highly respected Iranian film director, Kyumars Pour-Ahmad, 74, has tragically taken his own life.
The news comes amid reports of the cultural icon's sense of hopelessness in the face of the country's dire political and economic situation having led to his death.
Pour-Ahmad had described the popular protests that started last September as "bloody and painful" and wrote: "With all the scorching we have on our souls, what festival, what festivity?"
Initially, reports had claimed Pour-Ahmad died of a heart failure, but the Iranian magazine, Today's Film, reported that he ended his life because of "depression, despair, the feeling of uselessness and lack of hope in future. Simply so terrible, unbelievable, horrible and shocking," citing sources close to the star.
The verdict of the 74-year-old's suicide was ruled by Mehdi Fallahmiri, the prosecutor in northern Gilan Province, who initially dispatched a murder investigation team on hearing the news of Pour-Ahmad's death.
Though the suicided was confirmed, Fallahmiri said "further investigation" is needed. The body has been transferred to the coroner's office.
Unconfirmed reports say that he left an eight-page letter explaining his decision. However, the content of the note has not been disclosed.
Mehdi Kouhian, an attorney who has been close to the legal cases of detained artists during recent protests recently warned of the toll the unrest and subsequent crackdowns on the cultural community were having in a chilling foreboding of the fate of Pour-Ahmad.
Pour-Ahmad during an interview. Undated
Just days ago, he publicly recommended that the community of artists should help those who were being persecuted by the government by providing secure therapy services.
In a tweet Thursday, he said: "As a result of close contacts I had with dissident artists in the past seven months, I warned less than a month ago about their psychological condition."
The veteran filmmaker was not a revolutionary and once admitted that before the 1979 revolution he had a beard, but when he saw protesters burning a bookstore, he shaved it off.
Although he was not an outspoken critic of the regime, like some other famous artists who have been jailed, he had become critical of the clerical regime's intrusion into artistic works.
He had spoken out against censorship and Iran's annual Fajr Film Festival, where the government increasingly intervenes to ban films it deems "unsuitable".
Some have already labeled Pour-Ahmad's death as "government murder" with tributes pouring in from around the world.
Journalist Noushabeh Amiri, who is now in Europe, Tweeted: "Pour-Ahmad was killed by the filthy Islamic Republic, yes, killed."
She went on to say, "Killing can take different forms. When you chock off the air from an artist, when you pressure him every day, when you take his unfinished film and give it to security agents to complete it, when…This is how they killed Kyumars."
He will go down in history as one of Iran's greats. His most famous production was a TV serial called Majid's Stories, about a boy living with his grandmother, which captivated children, teenagers and adults alike.
Film critic Mehrsa Rahnema told Iran International TV that Pour-Ahmad was one of the few Iranian filmmakers whose films and serials captured the hearts of people of all ages, because he was so close to the real lives of ordinary people.