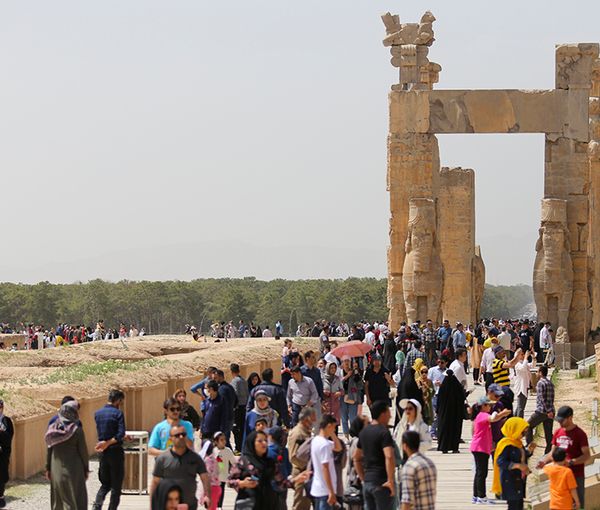 Persepolis Most Popular Destination For Iranians During Nowruz
Iran's Director General of National and World Heritage Sites says Persepolis was the most visited world heritage site during the New Year holiday or Nowruz.
Reza Sameh told IRNA on Monday that during Nowruz holidays, the world heritage site of Persepolis with 261,049 tourists had the most visitors.
According to him, it was followed by Imam Square (formerly Shah Square) in Esfahan, and Fin Bathhouse in Kashan.
Back in October, the Islamic Republic banned people from visiting the Pasargadae and Persepolis, ancient sites dating back to Achaemenid Empire on Cyrus the Great Day, in fear of antigovernment protests.
October 29 is considered by some historians as the death anniversary of Cyrus the Great, the founder of the first Persian empire the Achaemenids.
To commemorate the king, every year many Iranians visit the Tomb of Cyrus on October 29, a mausoleum located in Pasargadae archaeological site as well as Persepolis, the ceremonial capital of the Achaemenid Empire.
In recent years, the Islamic Republic implemented security measures and even blocked roads leading to Pasargadae and Persepolis to prevent people from visiting the ancient sites on October 29 because they are considered symbols of monarchy by the clerical regime.
The measures especially intensified since October 2016, when thousands of people gathered at the historical site and chanted antigovernment slogans such as "Iran is our homeland, Cyrus is our father."