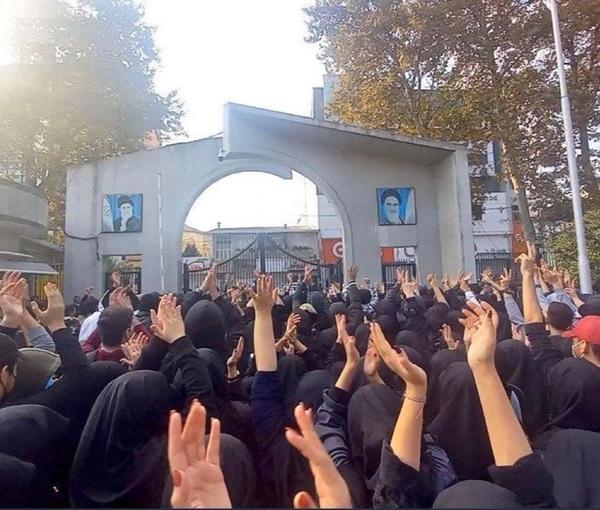 Iran's Government Says No Services For Students Without Hijab
Iran's health and education ministries say their educational centers will not be providing services to students who do not observe the mandatory hijab.
In a message to congratulate the opening of universities in the new Iranian year on Monday, Deputy Health Minister Abbas Shirojan thanked the students who comply with dress code, and announced the universities of the health ministry will not provide services to students without hijab.
Meanwhile, the education ministry in a separate statement announced that women who do not comply with the compulsory hijab will not be allowed to attend classes.
During the nationwide protests in Iran following the death in custody of Mahsa Amini, universities have been the hotbed of protests with hundreds of students were arrested, in addition to targeted poisoning attacks on girls' schools.
As the regime fights a losing battle against the wave of women participating in a nationwide hijab rebellion, hardliner regime supporters vow more strict measures.
In recent days, dozens of shops and malls where Iranian women continue to flout the regime's mandatory hijab rules have been closed down across the country with dozens more women arrested.
In the past four decades women generally demonstrated their opposition to compulsory hijab by making their headscarves smaller.
Defiance of hijab rules as a form of civil disobedience ha grown across the country after the death the 22-year-old Mahsa Amini in custody of morality police in mid-September.