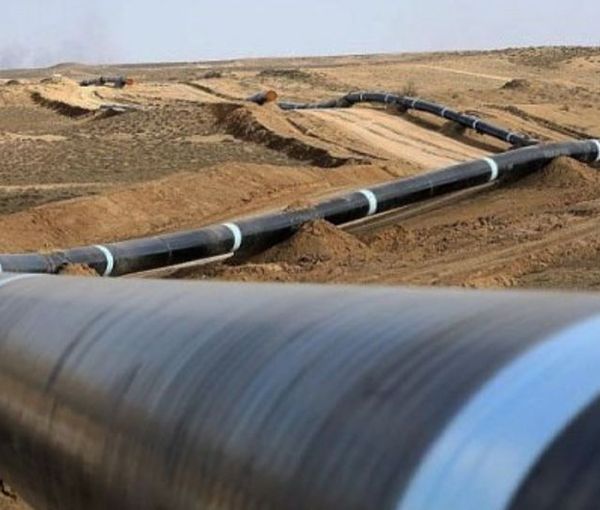 US Greenlights Sanctions Waiver That Allows Iraq To Pay Iran $500mn
The Biden administration has agreed to a sanctions waiver that will see the Islamic Republic pocket a $500 million payment from Iraq for electricity and natural gas Baghdad imports. 
According to a report by Washington Free Beacon on Friday, the administration has given the go-ahead for a sanctions waiver issued by Secretary of State Antony Blinken and transmitted to Congress earlier this week, authorizing Iraq to pay Iran. 
The latest sanctions waiver permits "the Trade Bank of Iraq to engage in financial transactions … with the Central Bank of Iran in connection with the purchase of electricity." The payment will be in cash, the report says, something the Iranian regime needs desperately amid a financial crisis that has seen the Iranian currency drop by more than 50 percent since September.
Blinken signed the waiver on March 17, one day after reports surfaced about Iran's claims of imminent receiving of the $500 million, which elicited a denial from the Treasury Department.
Earlier in the month, Hamid Hosseini, the chairman of the Iran-Iraq chamber of commerce claimed that the United States has allowed Iraq to release $500 million of its debts to Iran. Iraq owes Tehran more than $10 billion for energy imports because US banking sanctions do not allow dollar transfers to Iran. However, Hosseini said that Iraq's debt has reached $18 billion.
"Of course the Biden administration lied that they wouldn't waive sanctions on Iran just days before they did so," said Senator Ted Cruz (R., Texas), adding, "They know that by allowing money to pour into Iran, they are not only endangering the safety and security of Americans but also undermining everything they claim to believe about defeating [Vladimir] Putin."