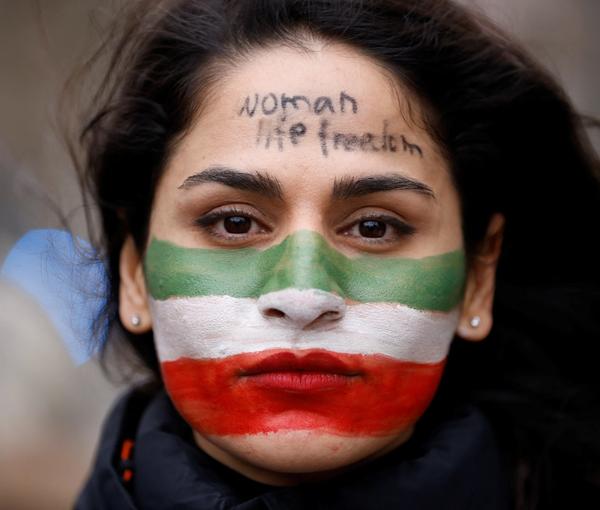 EU Imposes More Sanctions On Iran For Human Rights Violations
The European Union Monday imposed a new package of sanctions against Iran in response to human rights violations, adding eight individuals and one entity to its list.
"In particular, the Council is sanctioning members of the judiciary responsible for handing down death sentences in unfair trials, and for the torturing of convicts," the EU said in a statement.
Iranian security forces have killed around 500 civilians, injured thousands and arrested 22,000 since September when antigovernment protests began in reaction to the killing of Mahsa Amini in 'hijab police' custody.
In total, EU sanctions now apply to 204 individuals and 34 entities in Iran. Monday's decision heralded the sixth round of sanctions.
"We want to make clear that nobody is above the law, which is why we will impose a sixth package of sanctions here in Brussels," German Foreign Minister Annalena Baerbock had told reporters earlier in the day.
Britain for its part said it had sanctioned senior officials from the Islamic Revolutionary Guard Corps (IRGC), including those who it said were responsible for managing the group's financial investments.
Iran has also been supplying killer drones to Russia that have been used by hundreds against infrastructe in Ukraine. The United States and the EU have warned Tehran against expanding military ties with Moscow.