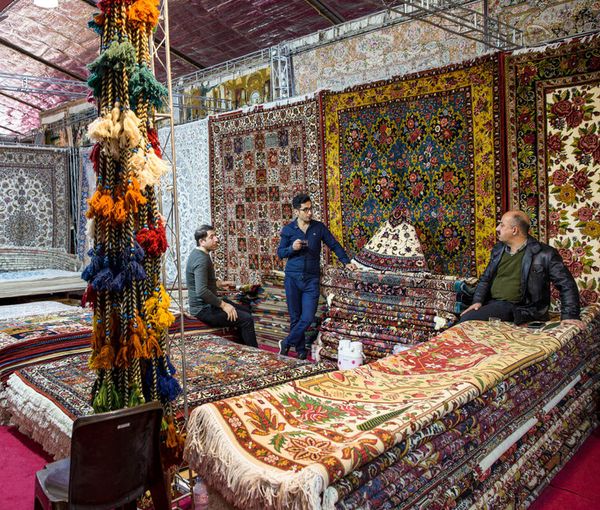 Iran's Handwoven Carpet Exports Lowest In 24 Years
Exports of one of Iran's most famous products, the Persian carpet, are at its lowest levels in 24 years.
Official customs reports say the weight value of Iran's handmade carpet exports in the first 11 months of the current Iranian year dropped from 3,800 to 2,900, a 24% decrease in one year alone.

But the decline has been a long time in the making. Persian carpets generated over two billion dollars for Iran in 1994, but sold only $69 million in 2019, bringing in a mere two million dollars in the second quarter of 2020.

Several factors including the challenges to global logistics chains, rising cost of products and the pandemic, account for the major drop in one of the country's most prized national treasures, famed around the world for centuries. Sanctions have dealt local industries a fatal blow.

Faisal Mardasi, Head of Iran's National Carpet Center, told local media: "Our Indian, Chinese, Afghan, Pakistani and Turkish competitors have entered the global carpet markets by copying Iranian designs."

Meanwhile, as purchasing power has sharply decreased and the price of hand-woven carpets soared, people are more willing to buy Afghan samples instead of Iranian.

In Iran's rural economy, carpets have been one of the country's most crucial employment opportunities for many years, providing a livelihood for millions of families.
A high value-added commodity with production that does not require large investments, it means the products can create both employment and export capacity.