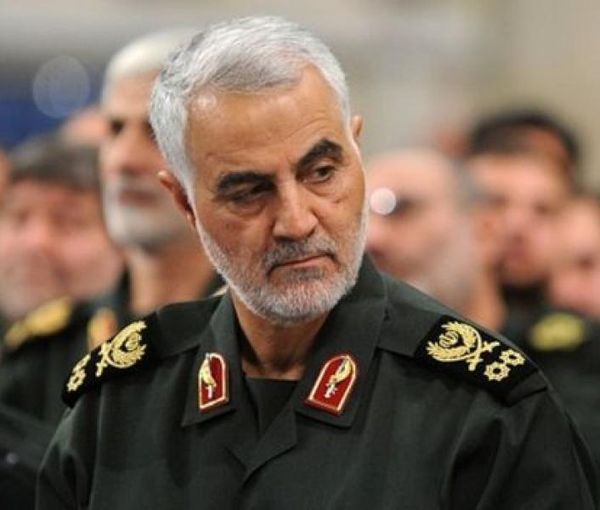 Soleimani 'Architect Of Peace' With Saudi Arabia, Says Spokesman
Iran's foreign ministry spokesman Nasser Kanaani claimed Thursday that IRGC's Qassem Soleimani was the architect of restoring ties with Saudi Arabia.
Posting a tweet, Kanaani did not explain Soleimani's role in an agreement last week to restore diplomatic relations between Tehran and Riyadh. Soleimani was killed more than three years ago in an air strike in Baghdad, ordered by former US President Donald Trump.
"General Soleimani not only was a hero in fighting terrorism and enhancing security in the region, he was also a general and an architect of peace, reconciliation and brotherhood among Muslim nations and countries," Kanaani wrote in his tweet.
One day after the Tehran-Riyadh agreement was announced in Beijing on March 10, some media controlled by Iranian hardliners began saying that that the deal was the result of Iran's military power in the region, implying that Saudi Arabia had no choice but to mend fences with the Islamic Republic.
Kanaani's tweet can be interpreted as a reference to Soleimani's military role in destabilizing the region.
As commander of IRGC's extraterritorial Quds Force, Soleimani was in fact Tehran's military and intelligence operative in the Middle East and the architect of creating militant proxy forces in Iraq, Yemen, Syria, Afghanistan and reinforcing the Lebanese Hezbollah.
A devastating missile and drone attack on Saudi oil installations in September 2019 was ascribed to Iran or its Yemeni allies, the Houthis. It was said at the time that Soleimani was one of the main architects of the attack that eluded Saudi and American radars and air defenses.