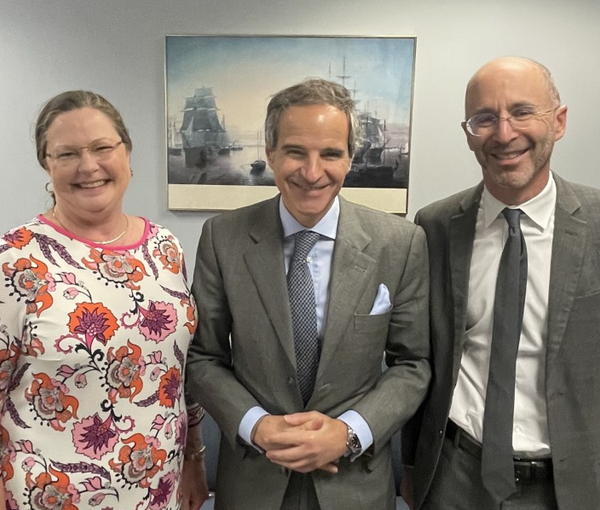 Iran Must Provide Necessary Access To IAEA: Malley
The US Special Envoy for Iran repeated calls that Iran give unhindered access to International Atomic Energy Agency (IAEA) inspectors.
Robert Malley made the comments after meeting with the Director General of the IAEA, Rafael Grossi, which Malley called "productive", during which they discussed Grossi's recent trip to Tehran.
In a Tweet, Malley said, "I welcomed his efforts to engage Iran on nuclear issues of concern to the IAEA. We stressed that Iran should follow through on its commitments made to the IAEA and should facilitate any access deemed necessary by the agency."
Grossi reportedly reached an agreement with the authorities of the Islamic Republic on the visit earlier this month, regarding further inspections by the IAEA. However, the outcome of those talks is yet to be seen.
Many commentators inside and outside Iran have been skeptical of the visit, which came after the UN watchdog's inspectors announced that enriched uranium particles with 84% purity had been found at Fordow site near Tehran.
Although Iran has denied enriching uranium with a concentration of more than 60%, Western diplomats say what prevented the adoption of a resolution by the IAEA Board of Governors against Tehran was Grossi's recent agreement with the Islamic Republic.
During his visit, Grossi had said it was an "issue of necessity to have a very deep, serious, systematic dialogue with Iran".