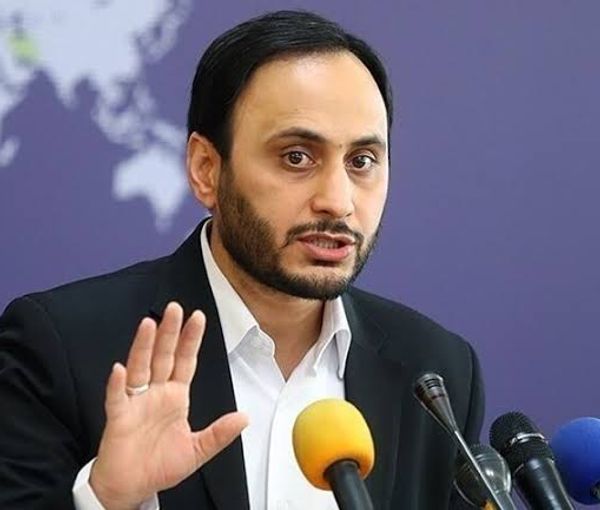 Iran-Saudi Truce Corrects Tehran's Strategic Mistake: Spokesman
Renewing ties with Saudi Arabia corrects a "strategic mistake" in Tehran's foreign policy after seven years of tense relations.
Ali Bahadori Jahromi made the remarks at a press conference on Tuesday claiming "the regional and global issues are not only solved through the West, and there was a strategic mistake in the past in this regard."
The government spokesman's comments come after a historic deal was brokered by China between Iran and Saudi Arabia this month after years of tension blighted relations between the two arch-rivals.
Saudi Arabia severed ties with the Islamic Republic in January 2016 after pro-government Iranian mobs attacked and ransacked its embassy in Tehran and consulate in Mashhad following the execution of a Saudi Shiite cleric.
The hardliners including many of Raisi administration officials, who now boast of the deal with Riyadh as a great victory, are the same ones who supported the attack on the Saudi embassy seven years ago.
One day after vigilante groups attacked Saudi diplomatic buildings in Iran, Ebrahim Raisi said "Iran does not need relations with Saudi Arabia." Raisi, who was then Iran's Public Prosecutor, accused Saudi Arabia of harboring and "feeding" Salafists, and characterized it as "a cancerous tumor in the region."
The two countries will reopen their embassies within two months amidst ongoing negotiations. It is unclear what the conditions are but Saudi has stated Iran must abide by its terms.