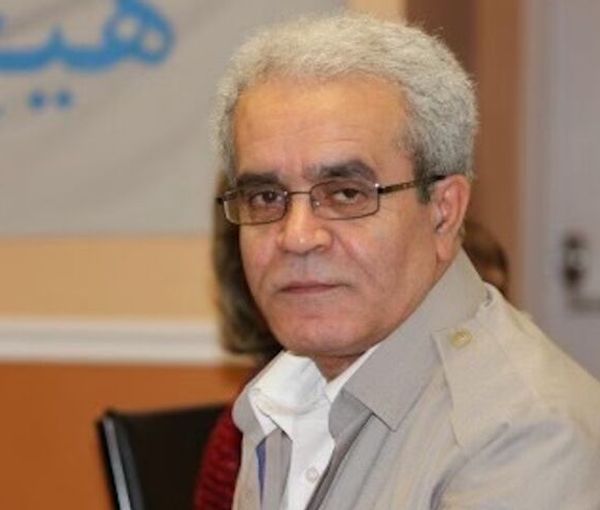 Family of US Citizen killed In IRGC Attacks Sues Iran
The family of Omar "Chicho" Mahmoudzadeh, a US citizen who was killed in an Iranian ballistic missile and drone attack in Iraq, has sued the Islamic Republic in a US court. 
Mahmoudzadeh – along with at least 12 others -- was killed during the Revolutionary Guard's bombing campaign in late September, when the regime stepped up attacks on Iraq's Kurdistan region, presumably to pressure Iranian Kurdish opposition groups whom it accused of fomenting the unrest ignited by the death of 22-year-old Kurdish Iranian woman Mahsa Amini in police custody.
The lawsuit, which was filed Monday in the US District Court in Washington DC by Mahmoudzadeh's wife and daughter, seeks $300 million in punitive and $50 million in compensatory damages "for severe personal injuries and other irreparable harm" suffered as a result of his extrajudicial killing and alleged acts of terrorism by the Islamic Republic and its military arm, the Revolutionary Guards. 
The lawsuit is filed under the terrorism exception of the Foreign Sovereign Immunities Act (FSIA) by plaintiffs' attorney Ali Herischi of Herischi Human Rights Law Center. The provision in the law allows US victims to sue designated state sponsors of terrorism. The IRGC was labeled a foreign terrorist organization in 2019.
The Mahmoudzadeh's lawyer says his death was downplayed by the Biden administration, which condemned the attack at the time, calling it "an unjustified violation of Iraqi sovereignty and territorial integrity." "Regrettably, US officials remained silent in publicly holding Iran accountable," Herischi told Al-Monitor, adding that "It appears that the US has chosen to bury that issue." 
Picture of the passport of US citizen Omer Mahmoudzadeh
According to the 14-page complaint, the IRGC's strikes were an "organized, tactical operation intended to target Kurdish, Iranian civilians and refugees." Local media said that the IRGC fired more than 70 short-range ballistic missiles and drones at bases that the regime claimed were "operated by separatist terrorists." The attack in Koysinjaq (Koye) -- an Iraqi Kurdish town some 65 kilometers (40 miles) east of Kurdistan's capital Erbil -- injured more than 50 people and left behind "mountains of concrete rubble that were once classrooms, hysterical children, [and] shambles of displaced furniture," the document added. 
Mahmoudzadeh was a member of the Kurdistan Democratic Party of Iran (KDPI), an exiled Iranian opposition group seeking greater autonomy for Iran's Kurds. At the time of the September 28 attack, Mahmoudzadeh was near KDPI's headquarters in Koye. Born in the western Iranian city of Mahabad, Mahmoudzadeh spent several decades in Iran and Iraq before moving to the United States in 1995. After raising his family in northern Virginia, he returned to Iraq in 2018 to work as a volunteer with refugees in Koya. 
The Islamic Republic, however, is not expected to respond in court to the lawsuit. A spokesperson for Iran's mission to the United Nations told Al-Monitor that Tehran had no information on whether any US citizens were killed in the "precise attack" on a "terrorist headquarters" in Iraq, adding that "If a US citizen was among them, then it's the US government's responsibility to explain why a US citizen was at the terrorists' headquarters."
On Tuesday, German Foreign Minister Annalena Baerbock said during her visit to the Iraqi capital that Iranian missile attacks across the Iraqi border are unacceptable and put regional stability at risk. "With its missile attacks, the Iranian regime shows not only that it recklessly and brutally suppresses its own people, it also puts human life and the stability of the whole region at risk to hold on to power," she said on the same day that US Defense Secretary Lloyd Austin was also visiting Iraq.
Germany, and some other European countries, have adopted a tougher line toward Iran's suppression of protesters and the IRGC, which is the regime's arm in cracking down on dissent. So far, the regime's agents have killed more than 500 civilians.