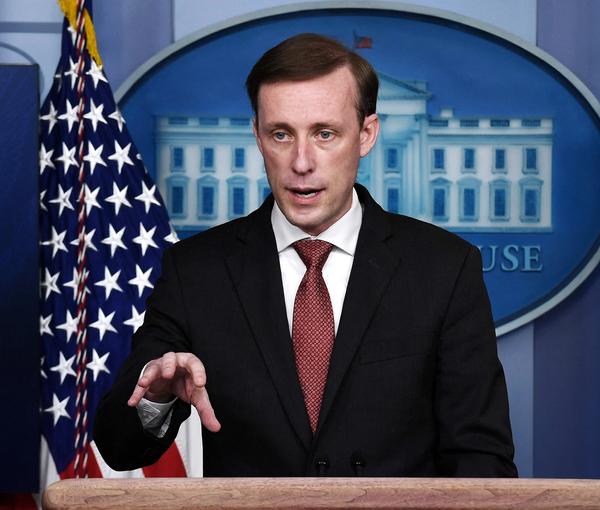 US, Israel Pledge More Coordination To Stop Iran's Nuclear Aspirations
US and Israeli officials have pledged to enhance coordination on measures to prevent the Islamic Republic from acquiring a nuclear weapon and to further deter Iran's hostile regional activities.
Assistant to US President for National Security Jake Sullivan met with Israeli National Security Advisor Tzachi Hanegbi, Israel's Minister of Strategic Affairs Ron Dermer, and a senior Israeli interagency delegation at the White House.
In a joint statement, the group said it had "reviewed with significant concern advances in Iran's nuclear program and affirmed their mutual objective of further enhancing the longstanding security partnership between Israel and the United States".
They also reviewed recent joint military exercises between the US military and the Israel Defense Forces during the meeting. The United States conducted large-scale military drills with Israel in January, with some saying that the exercise was meant to be a message of deterrence to the Islamic Republic.
Negotiations to re-establish limitations on Iran's nuclear program are in limbo and Tehran has gone beyond the previous limit on enrichment that existed under the 2015 nuclear deal known as the JCPOA.
Israeli leaders have been warning that they will resort to a military attack to prevent Iran from obtaining a nuclear bomb, although experts believe that would be a difficult task if Israel tries to do it alone, also risking full scale flare-up across the region.
It also complicates relationships with countries involved in the recent Abraham Accords, normalizing relations with Israel, such as the United Arab Emirates and Bahrain, which are trying not to inflame relations with Iran.